No old stuff in this week's column… well, nothing not from 2021 at least, some of these albums are a few weeks old. This week's column also has a rather punkish flavor, including an album from an unlikely source that's much better than it has any right to be.
The New Stuff
Sling – Clairo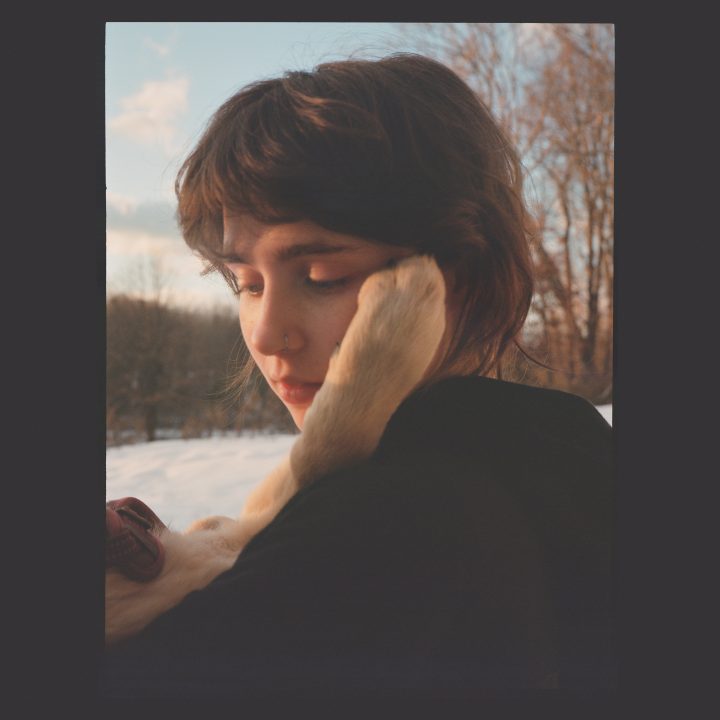 Despite early speculation that she may have been an "industry plant," Clairo has been quickly embraced by indie rock press; her debut album Immunity was well received and and her song "Bags" even nabbed a spot on Pitchfork's 200 Best Song of the 2010s. I'm still not entirely sold that her take on lo-fi bedroom pop offers anything that you can't get out of the armada of female singer-songwriters that have risen to prominence over the last five or so years, or that Clairo is such a unique or singular voice that she deserves the level of press she's received, but she is at the very least competent, which is more than you can say about some other stars who've gotten their start on social media. Sling is a bit of a departure from her occasionally wavey and poppy debut, opting instead for a 70s singer-songwriter motif and an embrace of acoustic guitars, Carole King pianos and the occasional groovy beat. On the whole, this album is a success — Clairo has refined her vocals (she reminds me a bit of Sidney Gish now) and her songwriting, especially on the intimate "Blouse," has never been stronger. But this is also an album that could use some more dynamic arrangements and instrumentation — it's only 44 minutes, which is a pretty standard length, but by the time you get to the fifth song, you'll have felt like you've already been listening for an hour. At it's best, Sling will have you believe that Clairo has it in her to become the female Elliott Smith; and it's worst, it's pleasant but boring background music.
Recommended Tracks: "Amoeba," "Zinnias," "Blouse"
Between the Richness – Fiddlehead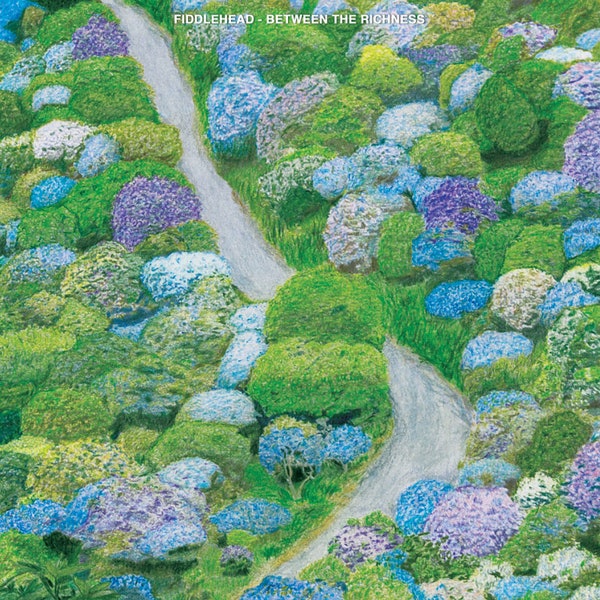 This album was advertised as sounding like the Hold Steady, who just so happen to be one of my favorite bands. This album… does not sound like the Hold Steady, and in fact indulges in a lot of pop punk/emo tropes that turn me off (primarily whiny mail vocals).1Another band who was advertised to me a few years ago as a Hold Steady parallel was The Menzingers, a painfully lame group that a bunch of people in their mid-30s love for some reason. Comparing "Bad Catholics" to "Stuck Between Stations" is like comparing Reno to Las Vegas. Yeah, they technically both have casinos, but come on. Ultimately, though, this album did win me over through the sheer exuberance of the band's instrumentation and the fun little football chant thing they do on "Down University." I could see this record growing on me as the one pop punk/emo record I'm obliged to get into every year (2020's was Dogleg's Melee) but for now my own genre biases preclude me from enjoying it too much. I understand that's a me problem and not a Fiddlehead problem, but it's a problem nonetheless.
Recommended Tracks: "Loverman," "Down University," "Heart to Heart"
All Roads Lead to the Gun – Militarie Gun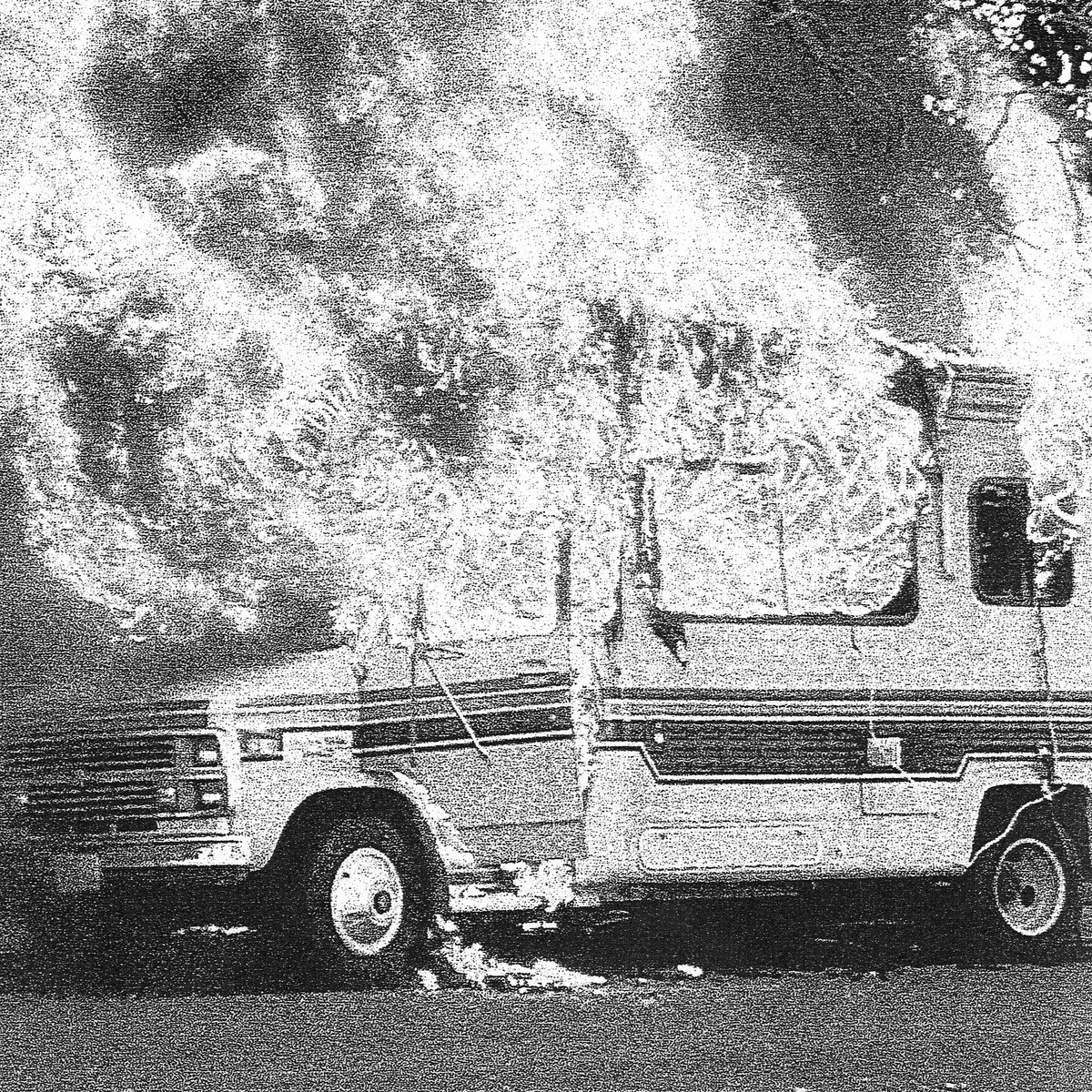 Now this is a band where the advertising — basically a power pop band with a hardcore vocalist — rang true. The closing track of this 4 song, 9 minute EP encapsulates Militarie Gun's sound perfectly — a big, pounding build up that steps aside for some acoustic strumming and the shouty but not overly aggressive vocals of singer Ian Shelton. All in all, the soft/quiet/loud structure and screaming over power pop arrangements formula ends up being pretty reminiscent of the Pixies, while the paranoid plodding of "Don't Pick Up the Phone" evokes fellow punks Mannequin Pussy. Perfect for anyone who needs the energy of a punk group but without the aggression or melodramatic stakes.
Recommended Tracks: "Don't Pick Up the Phone," "Stuck In A Spin"
Hideaway – Wavves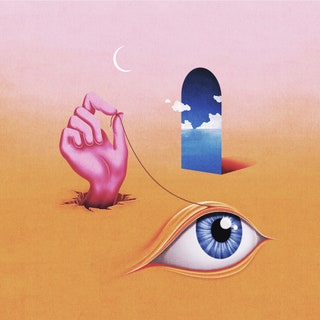 Y'know, there was a time when I was really into Wavves. "No Hope Kids" was one of the first truly "noisy" songs I'd ever listened to and blew my mind as a result, King of the Beach (alongside Best Coast's Crazy for You) was arguably the high point of the surf punk boomlet of the early 2010s, and Life Sux helped get me true some of the absolute worst years of my life. But like a lot of bands of their ilk, once they decided to clean up their production on their post-breakthrough albums, the weaknesses in their songwriting were exposed and they quickly ran out of ideas. Hideaway isn't a return to form in any respect — the production is too bright and loud and Nathan Williams' songwriting hasn't improved much — but there are some interesting bits thrown in. "Sinking Feeling" reintroduces the surf rock guitars Wavves had largely abandoned since 2013, "Honeycomb" is brilliant sunshine pop, and "The Blame" is an honest to goodness country rock song. That latter song is the record's high point and a return to the feelings of boredom and desperation that made their earlier work so resonant, the former song sounds like mid-tier Social Distortion and unfortunately more reflective of the rest of the record in terms of quality. At least Williams has a way to supplement his income.
Recommended Tracks: "Hideaway," "Honeycomb," "Marine Life"
lately I feel EVERYTHING – WILLOW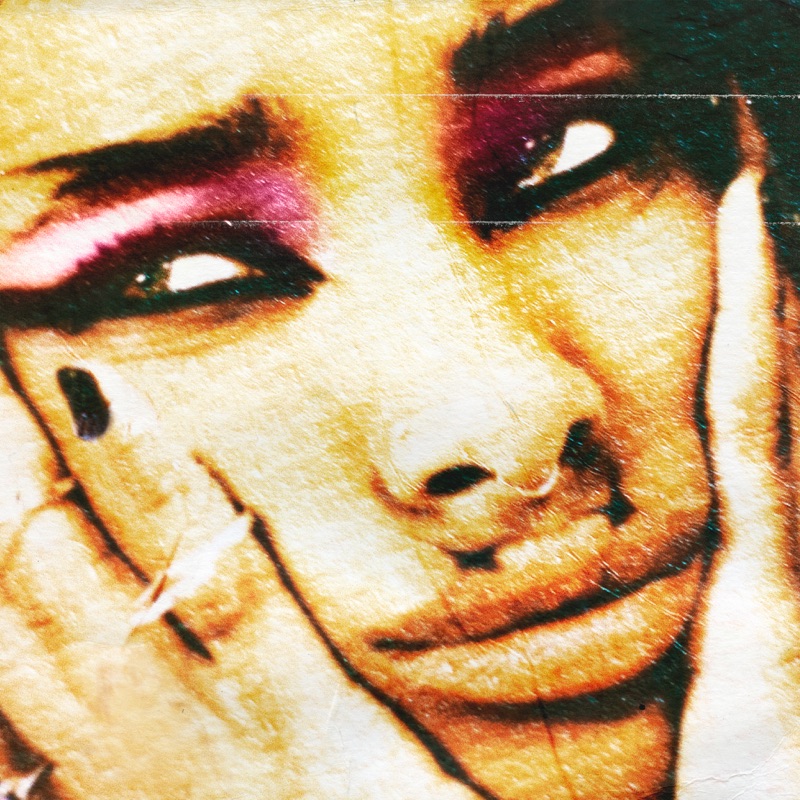 I find everything about Will Smith's children Jaden and Willow — from their pseudo-deep tweets to their unearned entertainment careers — grating, but when I heard that Willow was putting out an album influenced by 2000s pop punk and nu metal, I had to listen. I mean, "Whip My Hair" is emblematic of an era where anything remotely resembling guitar-based rock started to be shunned from the radio, and now, for some reason, the Zoomers are all of a sudden fascinated by the last wave of rock music that was significantly profitable. This all arguably started with "emo rap" and Lil Peep's samples of bands like Brand New and Mineral, and has now peaked with Olivia Rodrigo essentially rewriting Paramore's "Misery Business" as "good 4 u." As someone who lived through that era and hated it, I have extremely mixed feelings about all of this, but I am incredibly interested to see it through these kids' eyes and listen to their reinterpretations (for the most part, at least).
And you know what? This album is actually a pretty interesting listen! I'd like it better if it wasn't quite as naked a Y2K branding exercise (Avril Lavigne adds little in her feature on "G R O W"), but lately I feel EVERYTHING is evocative of the aughts in a confused, mixed up way that feels charmingly unintentional. Did anybody tell Willow that the guitar on "Gaslight" sounds way more like a Strokes riff than a blink-182 riff? Or that the guitar solo on "Come Home" would be verboten on even a Metallica record from the early 2000s? Willow is not a preternaturally gifted vocalist and she occasionally slips into awkward lyrical phrases, but the hazy guitars and forlorn vocals on "4ever" hit the mark for the unabashed, late teenage emotions I imagine she's going for, and are exemplary of the kind of commendable effort she puts in on this entire record. This album is a lot, and it's the kind of a lot I might get tired of if it were to become popular, but on the whole it's a fascinating record, if only because it's one big soup of musical memories from the Bush era mixed together in the attempt to create something modern.
Recommended Tracks: "Gaslight" feat. Travis Barker, "don't SAVE ME," "4ever"