Earlier this year, Pitchfork asked its readers to vote on the 200 best albums of the past 25 years as a way to celebrate the website's 25th anniversary. It was a deceptively loaded requisite: the "Most Trusted Voice in Music" has changed its tone and focus a lot over the past 25 years. Once an irreverent upstart that eschewed most pop music (they famously did not review any Taylor Swift album until 2014's 1989), it's since recalibrated its focus, even going as far as to revise it's list of the best albums of the 1980s to reflect its more pop-friendly attitude (the number one album on the original list was Sonic Youth's Daydream Nation; the revised version's number one was Prince's Purple Rain). The question this poll would seem to answer was whether or not the website's readership had changed with it.
The answer to that question? Yes and no. While three Taylor Swift albums (1989, Red, and folklore) did make the list, it was still dominated by the kind of late 90s/early 2000s indie rock that the site had made a name for themselves covering; three of the top five albums are by Radiohead (Kid A at 1, OK Computer at 2, In Rainbows at 4; Kanye West's My Beautiful Dark Twisted Fantasy and Kendrick Lamar's To Pimp a Butterfly were numbers 3 and 5, respectively). So while Pitchfork readers seem more accepting of pop music, they still think rock (and some rap) reigns supreme. I'm sure Condé Nast's ad department will be pouring over this data for months.
I didn't vote in the poll — the task of pouring over the last quarter century of music and picking only a few albums was too tall for me during the week voting was open — but after reading the list, I have some thoughts. Below are the albums I would add to this list, and, because we need to keep the list at 200, the albums I would take off to make room for my choices. I'll acknowledge that my list has a big recency bias, and I think that's largely because the actual Pitchfork list had a big nostalgia bias. I don't begrudge Pitchfork's readers for this, after all, it's much easier to gauge an album's importance after it was released, but I do feel like I need to correct it. With that in mind, here are 12 albums that should be on Pitchfork's 200 Greatest Albums of the past 25 years and their unlucky counterparts.
De Stijl – The White Stripes (2000)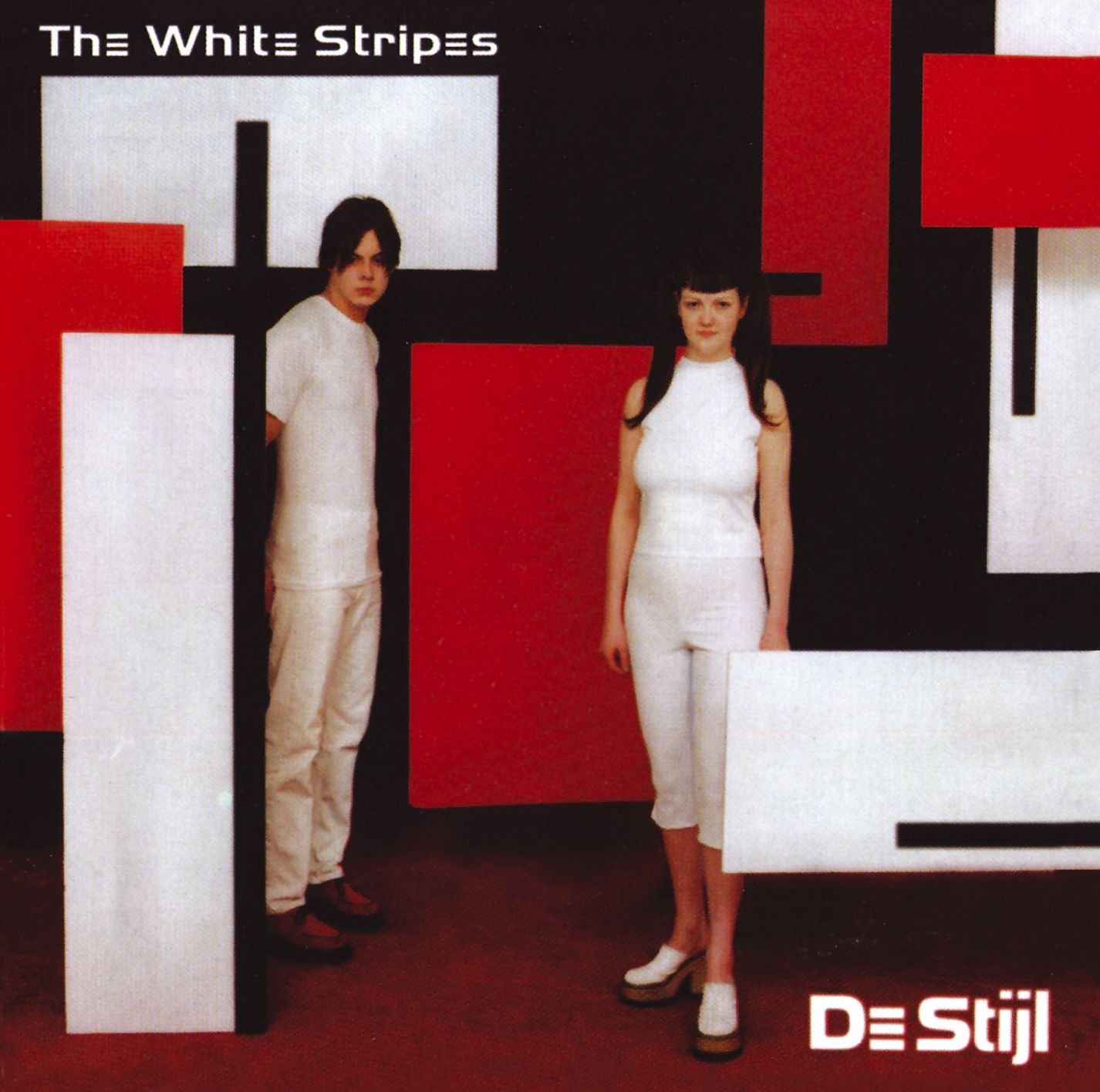 I'll admit that in terms of likelihood to appear on this list, this album is a bit of a stretch. It's the last album The White Stripes released before White Blood Cells, their 2001 breakthrough (which was voted number 103 by Pitchfork's readers), and doesn't have the high profile singles that notched Elephant the number 83 spot. But it is one of the most beloved among the band's hardcore fans, and arguably their best release. "Death Letter" and "Little Bird" feature the two best slide guitar performances by any band from the 21st Century, "Let's Build a Home," "Jumble, Jumble" and "Hello Operator" sound nearly as primitive as all the garage rock bands other groups from the White Stripes' were trying to imitate, and "Apple Blossom" and "I'm Bound to Pack It Up" give early glances into the troubadour persona Jack White would explore further in his solo career and with The Raconteurs. But what really makes this album stand out, and what makes it so singular, is that it sounds like absolutely nothing else that was released around the time. It sounds nothing like the post-grunge and nu metal that was climbing the charts, nothing like the dark and craggy indie rock sweeping the underground, and it doesn't even sound that much like the nostalgic Detroit scene that it spawned from. It's the sound of two odd people making simple, childlike music together, before most of the world knew who or cared what they were. The White Stripes' subsequent success may have spawned dozens of imitators, but in 2000, they were still true originals.
Recommended Tracks: "You're Pretty Good Looking (For a Girl)," "Hello Operator," "Truth Doesn't Make a Noise"
What I'm taking off: 194. Reflektor – Arcade Fire (2013)
Arcade Fire released three of the best albums of the past 25 years in the form of Funeral, Neon Bible, and The Suburbs, and all are rightfully on the list. But so is Reflektor, their clunky and, frankly, bland first foray into dance rock that presaged the absolutely dreadful Everything Now. I was very into the album roll out at the time (who else could pull off that weird, post-SNL takeover of NBC?), but in the years since Reflektor has revealed itself as the awkward midpoint between their role as the chorus for everyone's inner child to cranky cultural commentators who seem to openly resent their fans.1Someday I'll write an essay about how "Creature Comfort" is one of the cruelest songs a band has ever written about their own fans. Do I still spin the title track and "Normal Person" every once and a while? Sure. Is this one of the best records of the past 25 years? No it is not.
Boys and Girls in America – The Hold Steady (2006)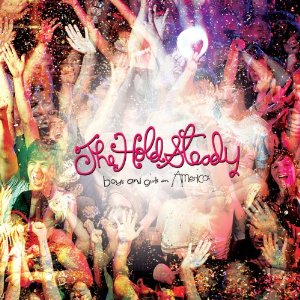 Of all the albums left off of the list, Boys and Girls in America is the one that surprises (and bums me out) the most. Pitchfork were an early and important booster of The Hold Steady — Boys and Girls in America's lead single, "Chips Ahoy!," debuted as a free download on the site, and Pitchfork writers would rank it as the twelfth best album of 2006 and the 64th best album of 2000s ("Stuck Between Stations" was ranked as the eleventh best track of 2006, as well). Heck, The Hold Steady were even on Pitchfork's list of the most important 200 artists of the site's first 25 years. And yet, the fans wouldn't vote them onto the albums list.
In many ways, the particular brand of rock music that The Hold Steady tried to popularize has not lasted. Their beer soaked, life-affirming bangers about down and out townies have been supplanted by a litany of genres, from moody singer-songwriters to monotonous post-punk to an emo-influenced DIY scene. But what makes Boys and Girls in America so good is the way it was able to synthesize arena rock, heartland rock, punk rock, and indie rock in the first place. It's music for bars and parties, but music for bars and parties that makes you think. No other band or album has come around that has the same perfect mix of poetry, punchlines, and shout-along choruses, and it doesn't seem likely that one will soon.
Recommended Tracks: "Stuck Between Stations," "Chips Ahoy!," "Hot Soft Light"
What I'm Taking Off: 186. Time Out of Mind – Bob Dylan (1997)
Look, Bob Dylan is a living legend worthy of all the praise he receives. But does that mean we have to pretend that this Grammy-winning record, in which his voice was already clearly shot, is one of the best 200 albums of the past quarter century? Maybe if we were making this a top 300, or even a top 250, I'd buy it, but for now I'm inclined to give some shine to younger artists. I'm sure Bob will be fine.
Treats – Sleigh Bells (2010)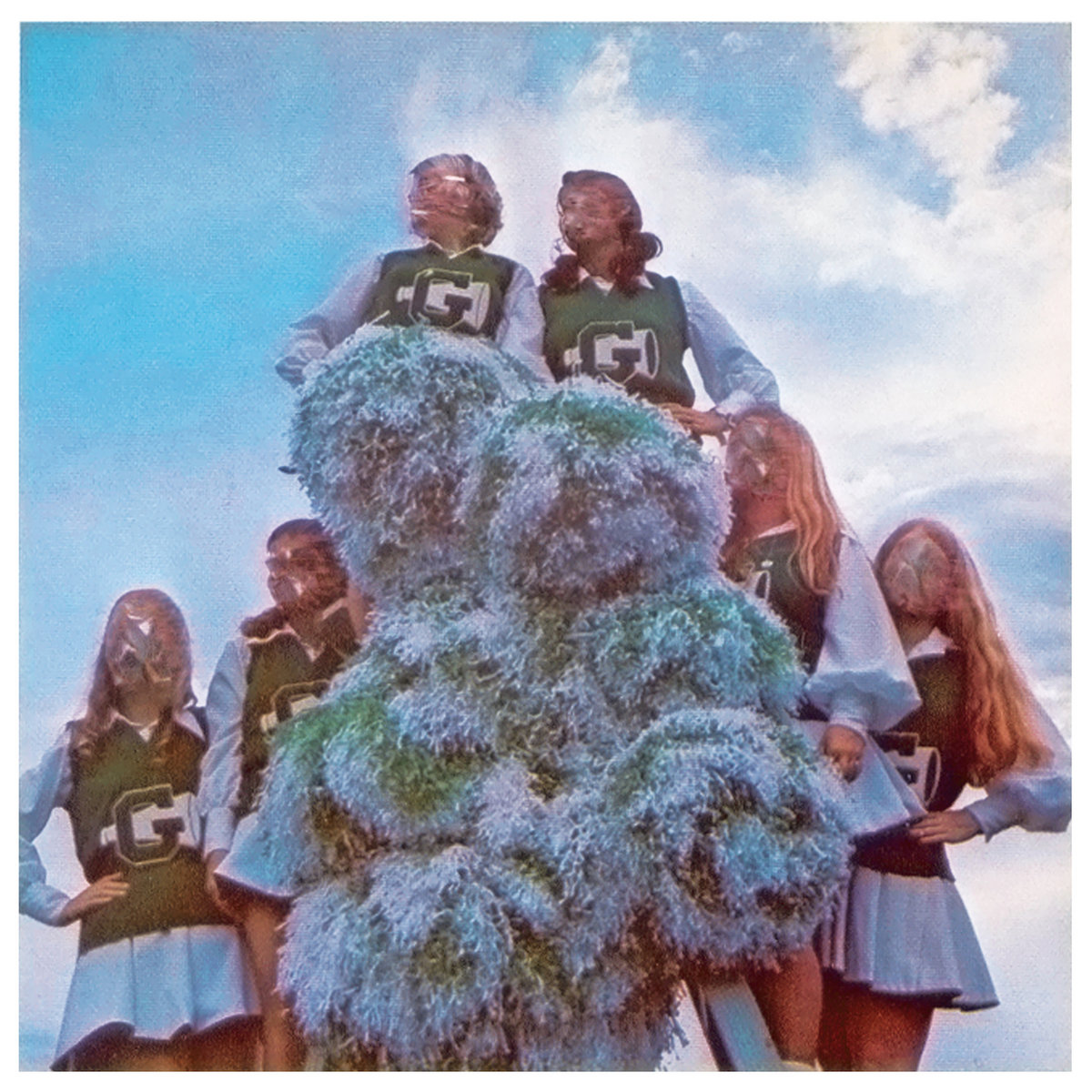 I get that the high-concept nature of this band (twee-pop vocals with loud, noisy guitars) and Alexis Krauss' visual aesthetic (a cheerleader with tattoos and Bettie Page bangs) has dated Treats a little bit, but don't let that stop you from remembering how fresh this album felt at the time, and how good it still sounds today. Plenty of bands in the early 2010s were dabbling with reverb and distortion and being called "noise pop," but Sleigh Bells were the only one who threatened to blow out your car speakers with the sheer volume of their instrumentals while also giving you a chorus to sing along to. "Riot Rhythm," "Infinity Guitars," and "Rill Rill" are the catchy songs that got the commercial syncs, but cuts like "Kids" and "A/B Machines" provide an extra dose of muscle and aggression to what could have (and seems to have been) written off as a gimmick. Their influence shouldn't be diminished either — not only did they raise the profile of other male/female indie acts like Cults and Phantogram, but it's hard to imagine noisy and chaotic Gen Z duos like 100 gecs or Black Dresses without the sonic trails that Treats blazed for them.
Recommended Tracks: "Infinity Guitars," "Rill Rill," "Crown on the Ground"
What I'm Taking Off: 141. Teens of Denial – Car Seat Headrest (2016)
An alleged voice of my generation that I've never really been able to click with, Car Seat Headrest has always felt like an algorithm's version of what an indie rock band should sound like to me. I feel like this album got a lot of hype because it dared to acknowledge that teenagers who existed beyond the mainstream media's perception of what teenagers were like existed, but honestly the songs here are so hookless and toothless I barely remember what they're about, and why it's supposed to be important.
Past Life Martyred Saints – EMA (2011)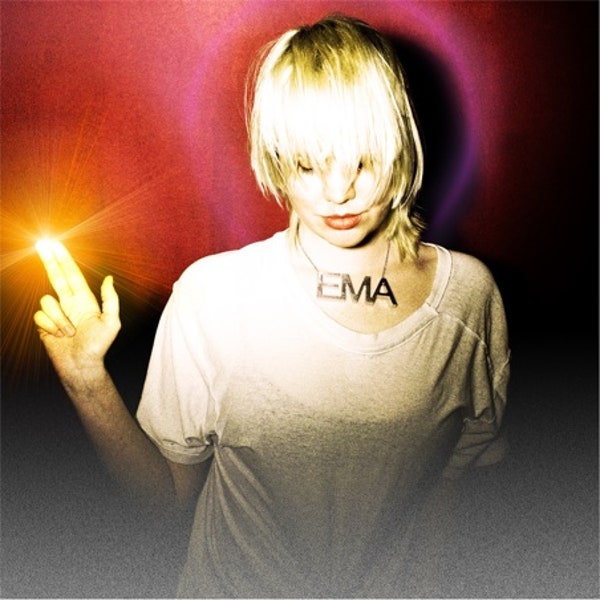 Every other album released nowadays claims to be about trauma, but few, if any, sound as downright traumatic as Past Life Martyred Saints. A bloody collision of noise, folk, and rock, Past Life Martyred Saints walks listeners through Erika M. Anderson's hall of tragedies — drug abuse, self-mutilation, failed relationships — and kicks them out the other side with the oddly heartening sense that if she could make it through all of that, you'll be just fine too. There is a part of me that wonders if EMA would have become a star (or at least, as close as someone who makes her kind of music can come to being a star) if Past Life Martyred Saints had been released six or seven years later, when conversations about trauma and self-care became more pervasive. But in 2011, even the music about dealing with the recession was called chillwave, and the world just wasn't ready for it — Past Life Martyred Saints served as a stark, harrowing outlier, a reminder that we can survive the worst life gives, but that things can still get very, very bad.
Recommended Tracks: "California," "Marked," "Butterfly Knife"
What I'm Taking Off: 140. I'm Wide Awake, It's Morning — Bright Eyes (2005)
I fully recognized that many of my favorite contemporary artists would not be around were it not for Bright Eyes' forward thinking blend of emo and folk and will acknowledge that I like Better Oblivion Community Center, the collaboration between Connor Oberst and Phoebe Bridgers. But there's something about Oberst's voice on this record that absolutely makes my skin crawl, from the annoying, opening spoken word section of "At the Bottom of Everything" right down to "First Day of My Life," one of the most treacly love songs of the 2000s. Yes, this album may have indirectly given us the boygenius crew, but it also indirectly gave us "Hey There Delilah," and that's reason enough for removal in my eyes.
Alvvays – Alvvays (2014)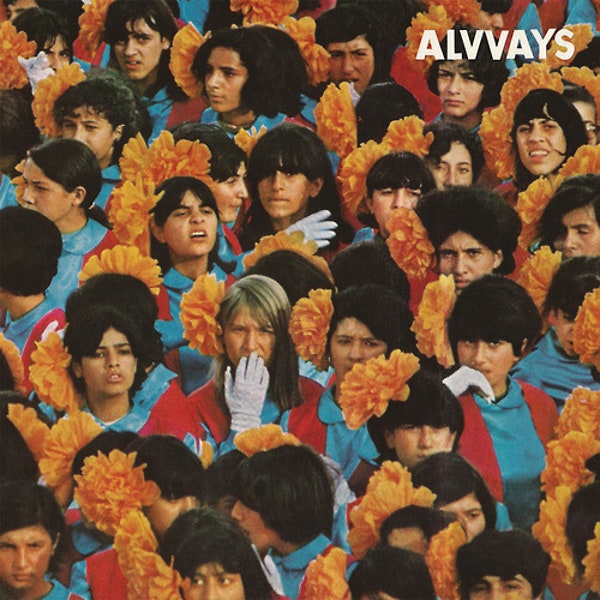 So many of the noise pop bands that I referenced in the last few entries relied on their production to mask poor songwriting — once they broke through, signed to bigger labels, and released cleaner sounding albums, they went from sounding charming and out there to straight up dull. Alvvays didn't have that problem — partly because their use of noise went beyond sheer reverb and instead contributed to their fascinatingly layered guitar parts, and also because Molly Rankin is one of the best indie pop songwriters of her generation. Of course, her crowning achievement is "Archie, Marry Me," a hilariously half-hearted celebration of matrimony, but the rest of Alvvays' debut record is filled with deceptively dark and morbid songwriting delivered in a honeyed package. Lovers drown, rejections are whispered, and it rains all summer long — the world of Alvvays is one where the inevitable mess of life hovers just below feelings of romance and whimsy, and the result is as compelling an aural representation of twenty-something malaise and confusion to come out in the 2010s. That it would set the stage for acts like Snail Mail, Jay Som, and Palehound is just the icing atop the cake.
Recommended Tracks: "Archie, Marry Me," "Party Police," "The Agency Group"
What I'm Taking Off: 138. AM – Arctic Monkeys (2013)
I love Arctic Monkeys, and I'm thrilled that their landmark debut Whatever People Say I Am, That's What I'm Not, was ranked by Pitchfork's readers at 79. And while I also enjoy AM, which launched the Arctic Monkeys into arena rock stardom, it's simply not the best 138th of the past 25 years, and full of more forgettable songs than people seem to remember (I guess that's the problem with forgettable songs). Probably the toughest cut I've had to make so far, but I'm making it nonetheless.
Bury Me at Makeout Creek – Mitski (2014)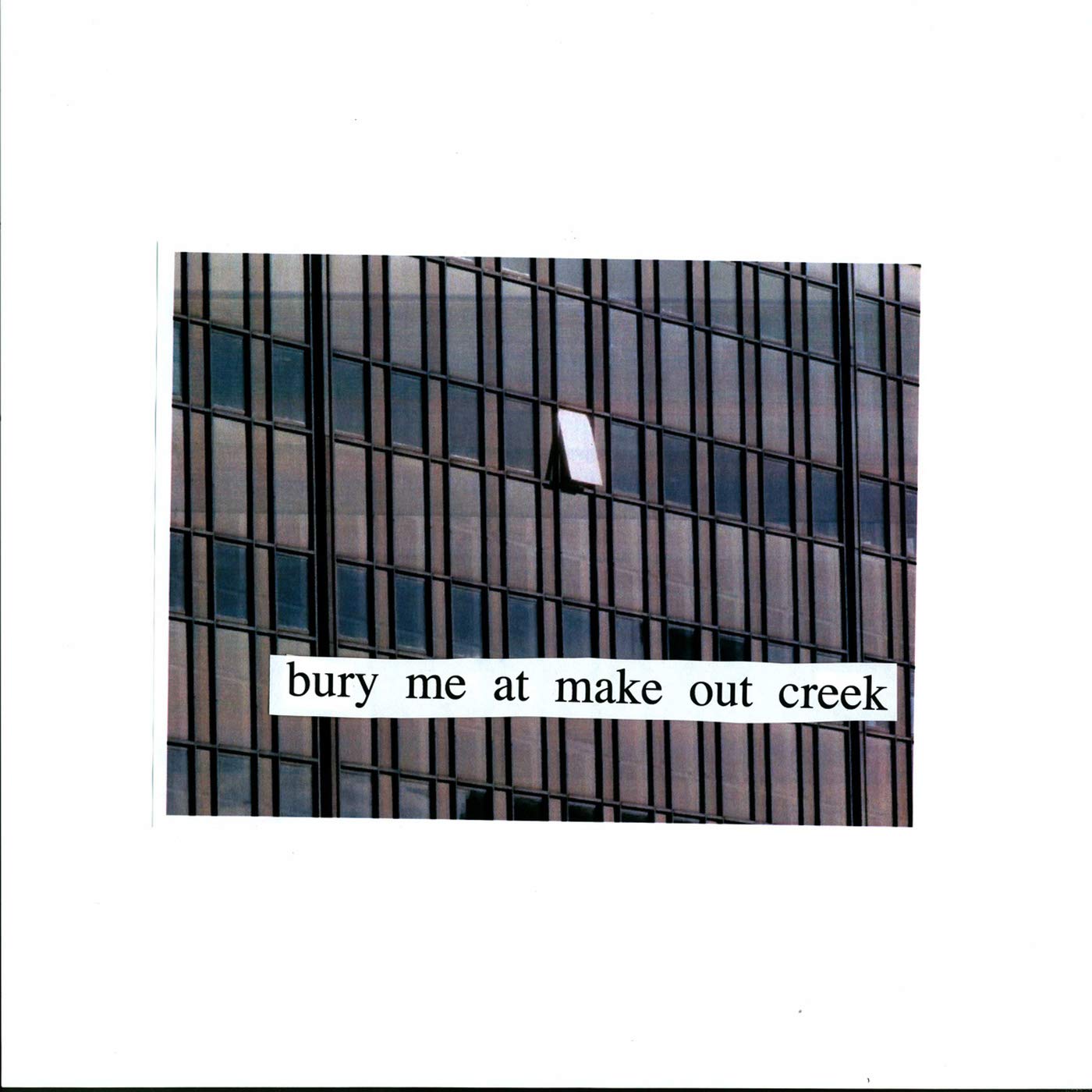 Be the Cowboy may have been the big breakthrough, and Puberty 2 may boast her signature song, but real heads know that Mitski's greatest achievement is Bury Me at Makeout Creek. After focusing on piano ballads on her first two albums, Mitski picked up her guitar and reconnected with her punk roots, churning out economical yet expansive songs about yearning, striving, and romantic doom. The content may be pure millennial aimlessness (there's a literal song called "Jobless Monday"), but Mitski's songcraft is simple and timeless, both on delicate bangers like "Townie" and "Carry Me Out" and the anxiety ridden "First Love/Late Spring" and "Francis Forever." So many of the "sad girl" artists who would crop up in the 2010s were terminally gloomy and downbeat — Bury Me at Makeout Creek, though, is the sound of someone both screaming and crying into a pillow, a perfect synthesis of rage, sadness, and unwarranted yet hopeful ecstacy.
Recommended Tracks: "Townie," "First Love/Late Spring," "Francis Forever"
What I'm Taking Off: 130. 808s & Heartbreak – Kanye West (2008)
By introducing autotune and reintroducing the titular drum machine to the hip-hop world, 808s & Heartbreak is undoubtedly one of the most important albums of the past 25 years. But have you actually listened to it lately? It's hopelessly maudlin, sonically hollow, and features Kanye West trying to sing for nearly an hour which, autotuned or not, should be enough to turn you off. It might also be the most petulant album Kanye ever released. That's really saying something since he's, you know, Kanye, but "Heartless" is as whiny as any breakup song Drake has released, and "Amazing" has all of the braggadocio of My Beautiful Dark Twisted Fantasy but with none of the grandeur that ends up justifying Kanye's high opinion of himself. There's a reason you rarely hear these songs in public anymore.
Big Fish Theory – Vince Staples (2017)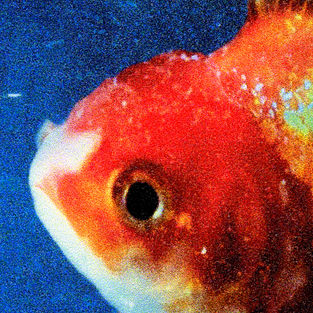 Vince Staples has always walked to the beat of his own drum, and in 2017 that beat sounded a lot like classic Detroit house music. Whereas Staples' friend (and Big Fish Theory featured artist) Kendrick Lamar dominated the 2010s with big, dense albums that took a scalpel to American society, Staples chose to focus his first album of the Trump administration on how the self feels in that society. Thematically, its paranoid lyrics are the perfect fit for the era, acting as a visceral answer to Lamar's intellectual exploration. But sonically it's completely out of step, featuring electro beats that boom and skitter to their own time instead of the rigid triplet rhythms embraced by many of Staples' contemporaries. It's alienating and deceptively abstract, a chilly outlier in a rap scene that had begun to try and game the streaming system through inflated track listings and samey production, and just the kind of quirky outlier that could end up inspiring an entire musical movement ten or twenty years down the line.
Recommended Tracks: "Big Fish," "745," "BagBak"
What I'm Taking Off: 112. Twin Fantasy – Car Seat Headrest (2018)
Yeah, I'm still picking on this band, and my only regret is that their albums all sound so similar to each other that I can't really think of anything distinct to say about Twin Fantasy that I didn't already say about Teens of Denial. All I'll say was that I found it ironic that Will Toledo spent years being known as a somewhat obnoxious personality but was so boring as a musician that people were annoyed when he finally released a song that was as irritating as he is. At least I know that Ricky Eat Acid's Sam Ray agrees with me.
FM! – Vince Staples (2018)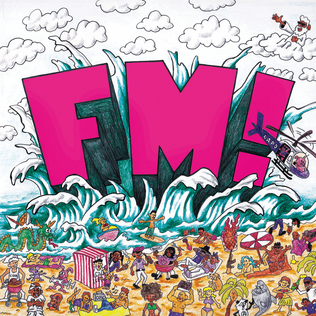 That's right, I'm putting a second Vince Staples album on this list — consider it an overcorrection to him being left off of Pitchfork's entirely. FM! is zag to the rap world's zig, a 22-minute concept album that sees Staples try and recreate an LA area hip-hop station to both emulate and critique the neighborhood, culture, and industry that he found himself a part of, moving at a breakneck pace from party tracks to gritty yet catchy chronicles of gang life, a thematic contradiction that hip-hop is still grappling with as more and more white people like me start to listen to it. The record is, true to its best song's name, fun for most of its runtime, but by the time it hits "Tweakin'," Staples' closing statement about survivor's guilt and the limits of success, the listener has been broke back down to earth and reminded of the tremendous amount of death and suffering that can be found behind the music, and how even fame and notoriety have their limits. It's an at once sobering and exhilarating record, one whose appreciation should only grow with time.
Recommended Tracks: "Relay," "FUN!," "Tweakin'"
What I'm Taking Off: 90. I Love You, Honeybear – Father John Misty
I quite enjoyed this album when it was first released, and still think that "Chateau Lobby #4 (In C for Two Virgins)" is a great song about pursuing a traditional version of love in a bohemian context, but everything that's happened with Father John Misty since its release has kind of ruined it for me. He made the mistake of assuming that "Bored in the USA" was the best song on the album, and then put out a terrible album modeled after it that some people (correctly) thought was unbearable but that others (incorrectly) thought was genius. Its unfortunate legacy, Josh Tillman's generally lackluster vocals, and contains some boring arrangements, and I just can't abide having this album on the list, or at least not as high as it is.
Lush – Snail Mail (2018)
Released near the height of the "is rock dead?" discourse, Lush introduced the world to a new breed of guitar hero in the form of the then-19-year-old Lindsey Jordan, who emphasized texture and melancholic licks as opposed to the frenetic shredding the instrument usually invokes. While there was a glut of downbeat, introspective female singer-songwriters in the 2010s, what makes Lush standout is that it's unequivocally a rock album, pulling inspiration not just from underground heroes like The Vaselines and Mary Timony, but also from big, corporate acts of the 2000s like Paramore, Coldplay, and Band of Horses. The result is an indie rock record with an impeccable ear for melody and structure, as exemplified by "Pristine," which features the perhaps the greatest shout along chorus of the decade. But music aside, the album's importance is that it stood as the standard bearer for a subset of the era's youth who couldn't find themselves in mainstream culture and retreated to a deceptively traditionalist form as a result, forcing even the most dagger happy observers to acknowledge that a market for this kind of music does in fact exist.
Recommended Tracks: "Pristine," "Heat Wave," "Full Control"
What I'm Taking Off: 76. The Life of Pablo – Kanye West (2016)
Everything about this album — from the cover art to the constantly changing tracklist to the many different versions of "Wolves" — comes off as hasty, and foreshadows Kanye West's more recent, lackluster albums. Equally as hasty was everyone's impulse to praise it like they did. Yes, "Ultralight Beam" has that incredible Chance the Rapper verse (talk about a guy whose albums have aged poorly) and the "Father Stretch My Hands Hands Pt. 1" intro is transcendent, but never forget that this is also the album where Kanye rhymes "asshole" with "asshole" and his own name with itself. To some that may be indicative of a playful, irreverent form of genius but at its core, but it's really just bad songwriting, and the album itself — front loaded with more upbeat tracks but then funneling down to the downcast "Real Friends" and "Wolves" — is messily sequenced. The Life of Pablo has its moments for sure, but as a cohesive album it's a failure, and therefore unworthy of the list.
Pony – Orville Peck (2019)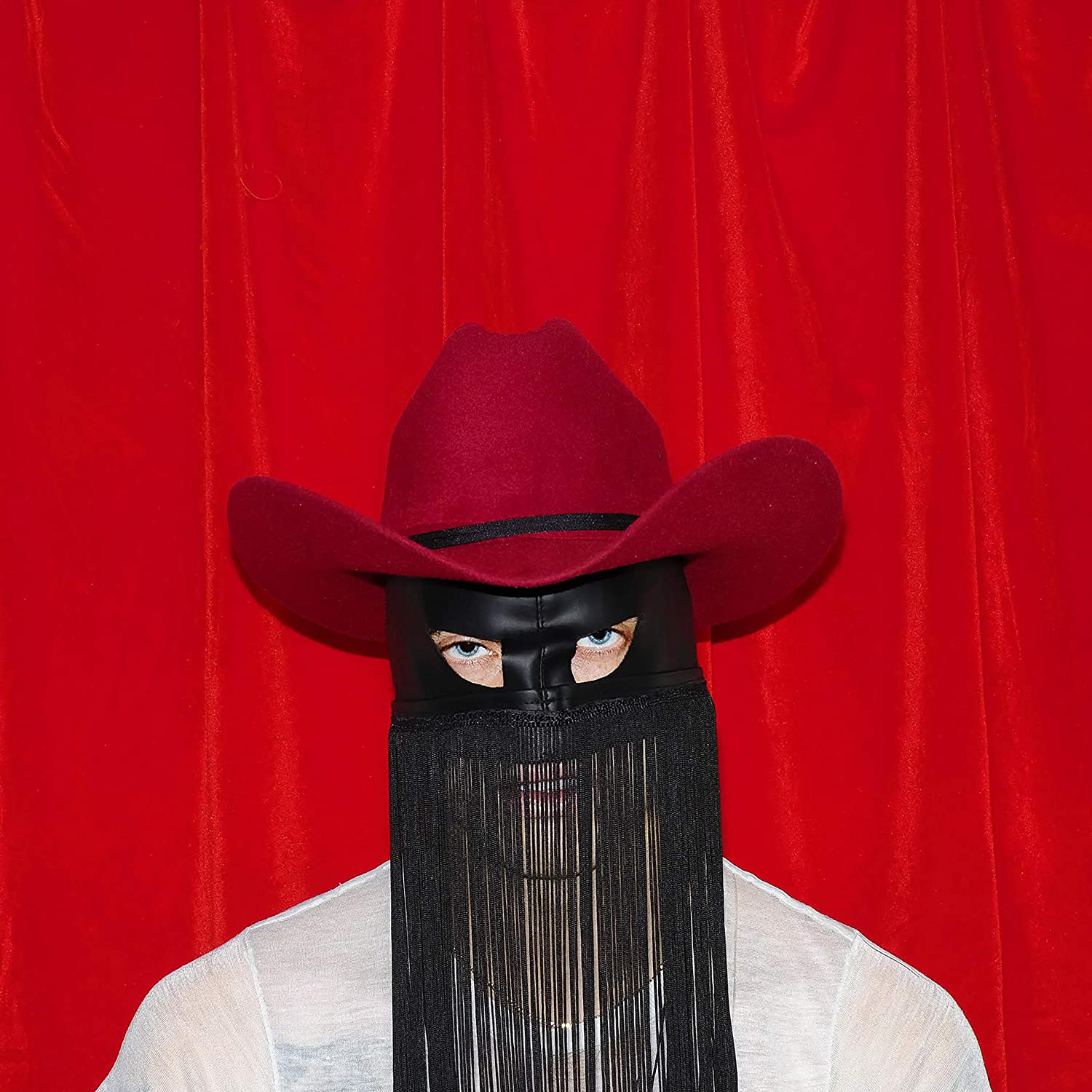 Shortly after Mason Ramsey became a household name, "Old Town Road" shot up the charts, and Kacey Musgraves won every award on the planet, a darker, more lonesome version of the yeehaw agenda was unfolding in the Great White North. The masked and anonymous Orville Peck mystified listeners with his deep, dulcet voice and deft fusion of tradition and modernity, bridging the gap between The Cure and Johnny Cash that no one realized needed to be bridged in the first place. His face may be obscured, and he may sing about dark corners of the world many of us will never know, but Peck's simultaneous ode and lament to the open road and frontier freedom strike a chord within anyone who desperately wants to be a part of something but feels that they'll never truly belong. It's possible to appreciate this album on a purely musical level and just breath in the gothic headrush of "Buffalo Run" and the Lynchian subversion of "Kansas (Remembers Me Now)," but Pony's LGBTQ themes make a bold if tacit declaration that such communities can lay as much claim to Western myths and ideals as their straight counterparts.
Recommended: "Dead of Night," "Queen of the Rodeo," "Big Sky"
What I'm Taking Off: 56. E•MO•TION – Carly Rae Jepsen (2015)
The rockism v. poptomism debate is a tired one, but we should all acknowledge that the peak of the latter's excess was in 2015, when everyone tried to convince each other that this album of faceless, personality-devoid music was an artistic achievement. The production may be impressive, but Jepsen's lyrics are as generic as possible, and leave this record having more in common with empty radio pop than any actual interesting music released since.
Father of the Bride – Vampire Weekend (2019)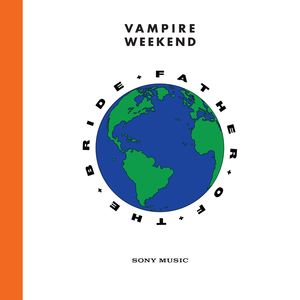 Three of Vampire Weekend's four albums appear on Pitchfork's list, but, unfortunately, they left off the best one, which trades in the exuberance and mystery of youth for the exuberance and anxiety of fatherhood. Produced by Danielle Haim, Father of the Bride is at once jammy and traditional while also being expansive and avant-garde, mixing acoustic balladry with Hans Zimmer samples and power chords with pitch-shifting and auto-tune. It's an immaculate, occasionally joyous work that mirrors Ezra Koenig's attempts to build his own little Garden of Eden for his family to protect them from the ongoing environmental and political catastrophes we find ourselves in. That shouldn't sound as fun as Vampire Weekend make it sound on Father of the Bride, and the result is perfect barbecue music that also acts as a crucial capsule of the zeitgeist.
Recommended Tracks: "Harmony Hall," "This Life," "Unbearably White"
What I'm Taking Off: 33. Bon Iver – Bon Iver (2011)
I may not have them on heavy rotation, but I have nothing but respect for Bon Iver's For Emma, Forever Ago, and 22, A Million, both of which find themselves on the Pitchfork list. But I have always found Bon Iver's self-titled sophomore album to be completely unlistenable. If you wanted to distill everything I hated about early-2010s music, you'd be hard pressed to do a better job. An ear-splitting falsetto, an aversion to any hooks or real rhythm, and on "Beth/Rest," the cheesiest goddamn synths ever recorded, it's truly a tortuous listen. There are some people who may find this album angelic, even heavenly. To me it's pure hell.
Heaven to a Tortured Mind – Yves Tumor (2020)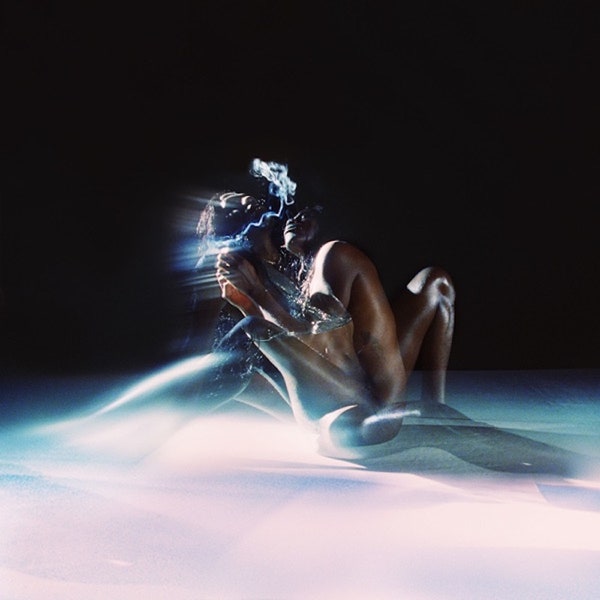 A deep dive into the sleazy, decadent version of rock stardom innovated by the likes of Mick Jagger and Prince, Heaven to a Tortured Mind is a swirling, psychedelic take on an out-of-fashion attitude and genre, shamelessly indulging in wild guitar socials and lascivious grooves. Many artists have played lip service to this kind of music in the past, but it took an experimental noise producer to show everyone how it's really done, and prove that it's not as shallow as it seems at first glance. To Yves Tumor, love is something flammable and dangerous, and the music that engulfs this record is what happens when you're unable to contain love, and can only express it in desperate, pained ways. It's too soon to say what influence this record will have on the world, but I went to an Yves Tumor show last week, and it was an amazing sight. There were a bunch of kids, younger than me, going wild for a Marc Bolan-esque figure shredding through a Marshall stack and diving into the crowd. I still can't tell if it's all meant to be a celebration or critique of rock stardom, but either way, it has the potential to be the big, bright future of the genre.
Recommended Tracks: "Gospel for a New Century," "Kerosene!," "Super Stars"
What I'm Taking Off: 20. Melodrama – Lorde (2017)
Melodrama isn't a bad album, but it's hardly the pop masterpiece its boosters claim it is. Lorde trades in originality and defiant spirit that animated Pure Heroine for naked ambition and clunky imagery; "Green Light," the album's big lead single, is a simplistic, misapplied Great Gatsby allusion that seems like it exists solely to flatter the intellect of the singer's teenage fans and sounds like a show tune. In fact, the album's entire musical palette shrugs in the direction of the big and profound without actually achieving it. I know some people were shocked by the shallowness of Solar Power, but I'd suggest that they relisten to Melodrama and realize that Lorde's music was never quite as deep as we claimed it to be.
Honorable Mentions for Addition:
Be Your Own Pet (2006) and Get Awkward (2008) — Be Your Own Pet: Bigger and more profound albums got in ahead of them, but one day I will write the piece that stokes the BYOP rediscovery we so desperately need.
Consolers of the Lonely – The Raconteurs (2008): One of the great recent albums about the sheer joy of making music, but I had to check my Jack White bias at some point.
The Fame – Lady Gaga (2008): Its importance can't be overstated, it brought American pop music into the club (and kept it there for nearly a decade) and is electroclash's crowning achievement. But outside of "Paparazzi" and "Poker Face," the songs don't hold up as well. Pitchfork's readers were right to put The Fame Monster in instead.
XXX – Danny Brown (2011): This nearly made the list, but upon relisten I concluded that it is a little overlong, and the readers' inclusion of Brown's The Atrocity Exhibition was good enough
Half Way Home – Angel Olsen (2012): My breakup album of choice, but it does get a little turgid in parts. My Woman, which is listed, is her best album anyway.
Soft Sounds from Another Planet – Japanese Breakfast (2017): The last cut, and a nearly perfect indie rock album. Catch me in a different mood and it goes on the list.
boygenius – boygenius (2018): Deemed ineligible because it's an EP, but should be on some list somewhere. It's my generation's version of the Dolly Parton/Emmylou Harris/Linda Ronstadt Trio album, and has become shorthand for an entire scene of dominant female singer-songwriters.
Dishonorable Mentions for Removal:
Animal Collective, Sufjan Stevens, and Grizzly Bear all represent a very precious, ethereal version of indie folk that I've never been able to get into. I used to hate these artists for that, and as such considered removing one or all of their respective entries (Feels, Strawberry Jam, and Merriweather Post Pavilion for Animal Collective, The Age of Adz, Illinois, and Carrie & Lowell for Stevens, Veckatimest for Grizzly Bear) but I'm very, very slowly beginning to appreciate them as I age.
Sigur Rós' Ágætis byrjun (and really, most post-rock) has always bored the hell out of me.
The Flaming Lips' The Soft Bulletin is interesting to me from a production perspective, but I've never really cared for Wayne Coyne's vocals.
I've always found Dan Bejar of Destroyer to be one of the most overrated songwriters alive (I ask you again: where are the hooks) and I think Kaputt ended up popularizing many of the cheesy sophisti-pop elements it was meant to be lampooning, but I can't deny its influence.
I've always resented PJ Harvey's Let England Shake not because it's bad (it's fine), but because a lot of people seem to think it's better than Stories from the City, Stories from the Sea (which is listed) and Rid of Me (which was released in 1993 and therefore ineligible). It's not.
But hey, this is all just one man's opinion. Take a look at the list for yourself and make your decisions about what should stay and which should go. Maybe even email us at editor@thepostrider.com and we'll publish a little compilation of what you guys came up with — I look forward to telling all of you what both you and Pitchfork got wrong.