Welcome to What I Listened to Last Week, a column where I document the albums and (occasionally) singles that find their way into my ears every seven or so days. This past week was an embarrassment of riches for new releases, including albums from old favorites and one fantastic full length debut. I also got the chance to catch up on an album from two years ago I was better off keeping on the self, as well as a modern classic whose influence might outshine its merits.
The New Stuff
Death of a Cheerleader – Pom Pom Squad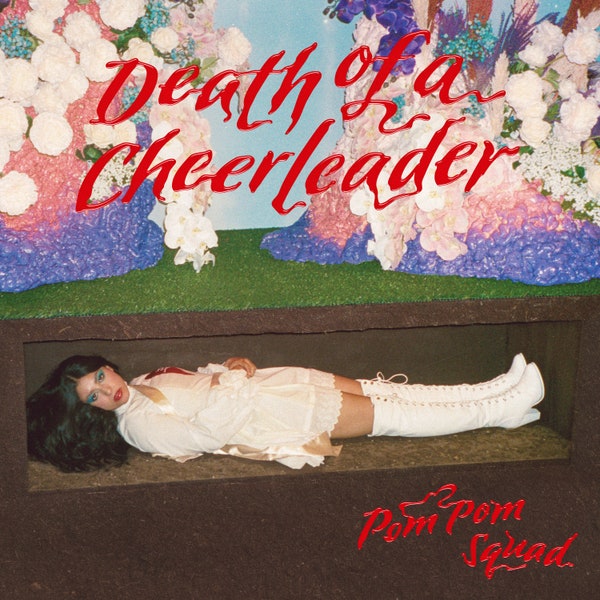 There are tons of bands who are happy to try and rip off the accepted indie rock canon, but Pom Pom Squad excel at evoking the pop/grunger crossovers that did the yeoman's work of 90s alt rock radio. That may sound like a sleight, but it's actually a testament to their versatility. On their full length debut, the Brooklyn band alternate between punky stabs like "Cake" and "Lux" with meatier fare like the springy, gushing "Red with Love" and the grunge-y, confessional "Drunk Voicemail." If the alt rock of the 90s favored the myopic point of view of young men obsessed with their pain and looming demise, Pom Pom Squad offer a more complicated mix of emotions and perspectives, at once ashamed of their feelings and actions, but undeniably hopeful about a future they know might be impossible. It all makes for the best debut LP of the year.
Recommended Tracks: "Head Cheerleader," "Red with Love," "Drunk Voicemail"
Wish You Were Here Tour Revisited – 2nd Grade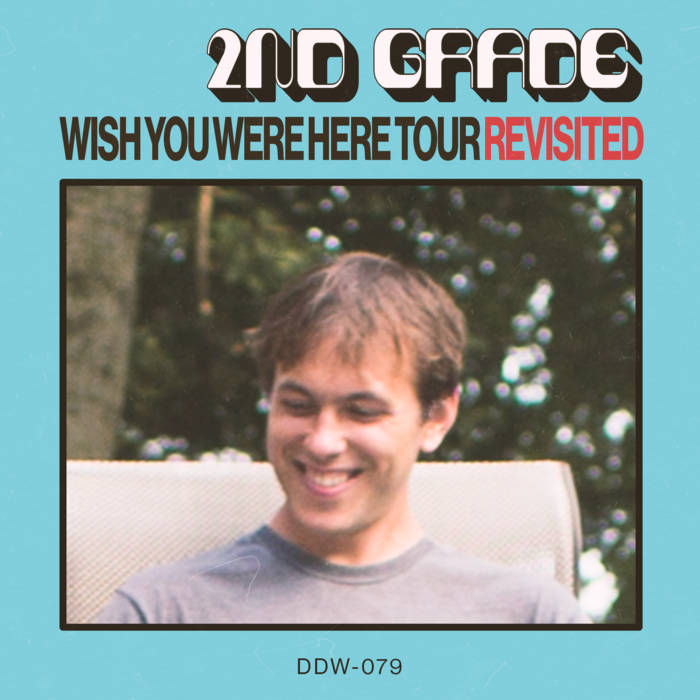 The original Wish You Were Here Tour was recorded by 2nd Grade frontman Peter Gill in a jerry-rigged bathroom studio, resulting in a charming if not raggedy set of songs that evoked power pop craftsmen like Sloan, The Beach Boys, and, of course, Big Star, all with the DIY appeal of Guided by Voices. After breaking out last year with the aptly titled Hit to Hit, Gill decided to revisit Wish You Were Here Tour with a full band, adding some studio sparkle and starbursting harmonies to his already genius melodies. Gill acted coy about which versions of the songs he preferred in his interview with Stereogum, but the new recordings are objectively improved. "Favorite Song" is transformed from a pretty but skeletal ballad on the original album to a buoyant, full bodied rock song that expertly uses song titles as signposts of a deteriorating relationship, and the sidewinding harmonies on "As Long As We Can Talk About It" are Beatles-esque. Still not convinced Gill likes this version better? He stretches out closing track "Held Back" to five and half minutes just so he can read the album's credits with a musical backing. I'd say the man is happy to have someone to play with now.
Recommended Tracks: "Favorite Song," "Superglue," "Held Back"
Home Video – Lucy Dacus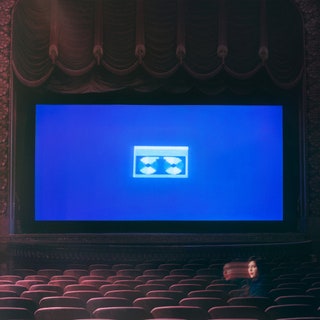 Lucy Dacus had always been my favorite of the boygenius trio because she's never been afraid to mix the intimate, confessional songwriting they and other artists of their ilk are known for with classic rock structures and big guitar bombast. So when she released "Hot & Heavy" and "Brando" as lead singles for Home Video, I got a little worried; they're fine songs, but much more slickly produced and poppier than her older stuff. While Home Video is probably the most streamlined of all of her albums thus far, I shouldn't have worried about the end product: Dacus continues to write music that's at once emotionally affecting and sonically engaging, and still find ways to add strains of country and folk to what's otherwise a very modern record. I tend to prefer songwriters who try to convey feelings and not depict events, but Dacus finds the sweet spot between overly descriptive and melodically utilitarian, pulling off stories about an early sexual experience in "First Time," her religious upbringing in "VBS," and a harrowing encounter with a loved one's father in "Thumbs" with aplomb. Home Video is as complete a vision as you'll hear all year.
Recommended Tracks: "First Time," "VBS," "Thumbs"
I Know I'm Funny haha – Faye Webster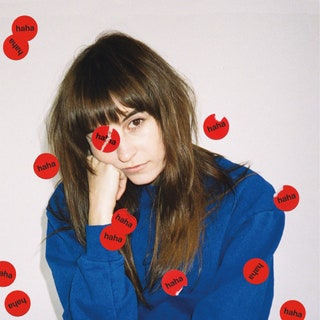 The thrilling thing about Faye Webster is how casually off trend she is, how comfortable she is in her own skin, and how miserable she is about it. Lots of songwriters write about being lonely, but it's the specific kind of being lonely that Faye Webster writes about that sets her apart. Her songs are about the curse of being a homebody, someone who yearns for human connection but is too comfortable being at home and ends up adapting to and favoring their solitude, winding up trapped in a prison of their own making. The music on her fourth album is appropriately languorous, featuring syrupy grooves, weeping pedal steel and a dash of tiki bar cheese to set the humid, hazy mood of Webster's own fears and fantasies. "What's in Berlin?"/"What there that's not here you need?" she asks a departing lover, wondering why her natural, homey charm isn't good enough for him. "I don't get the point of leaving my house"/"'Cause I always come back" she later laments about the futility of interacting with the outside world in "Both All The TIme." Unlucky in love or a victim of self sabotage? You be the judge.
Recommended Tracks: "I Know I'm Funny haha," "In a Good Way," "Both All The Time"
The Old Stuff
Cosmic Thrill Seekers – Prince Daddy and the Hyena (2019)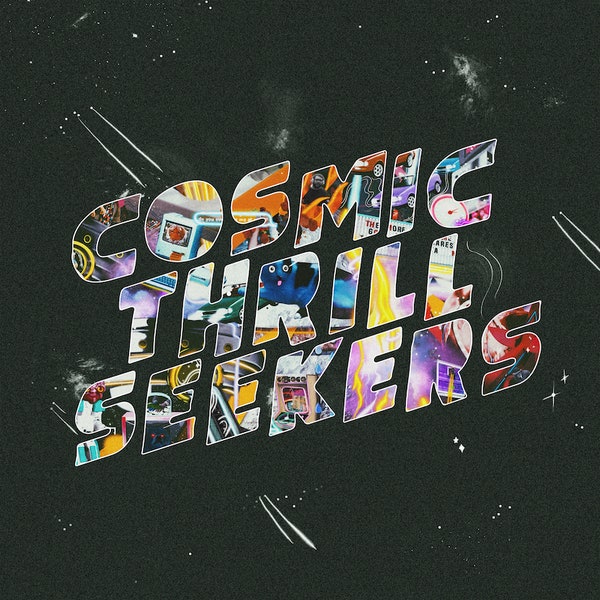 Want to listen to an album about a bad acid trip whose structure is loosely based on The Wizard of Oz and features vocals by a guy whose larynx sounds like it's gone through a cheese grater? Neither did I, but I did anyway. I recognize that the sophomore album from these Albany punks is perfectly fine in a lot of ways, but it just didn't click for me; recommended if you like the parts of I Became Birds that weren't "Long Distance Conjoined Twins" or "Assisted Harikari."
Recommended Tracks: "Lauren (Track 2)," "Breather," "Ursula Merger"
The Bends – Radiohead (1995)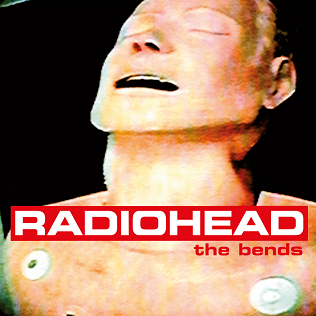 I started reading This Isn't Happening, Steven Hyden's book length critical overview of Radiohead's landmark Kid A, this week, and I'm running down the albums he mentions in it, starting with the mercurial English band's sophomore effort. What stands out most today is how conventional Radiohead sounded at the beginning of their career; tracks like "Planet Telex" and "The Bends" have way more in common with classic rock than any of the experimental stuff Thom Yorke and crew would get into (Yorke literally sings "I wish it were the Sixties I wish something would happen" on the latter track), while sweeping power ballads like "High and Dry" and "Fake Plastic Trees" clearly provided the blueprint for Coldplay and other post-Britpop bands. There's still plenty of weirdness to enjoy — the guitars are overdriven in a way that puts "heavier" bands of the era like Soundgarden and Alice in Chains to shame, and the way that "My Iron Lung" collapses in on itself during the chorus remains unparalleled. Still, The Bends sounds a little tired to modern ears, not because it's bad, but because nearly every big alternative band that's coming after it has tried to rip it off (looking at you, Muse).
Recommended Tracks: "Fake Plastic Trees," "Just," "My Iron Lung"