Welcome to What I Listened to This Week, a column where I document the albums and (occasionally) singles that find their way into my ears every seven or so days. All of the "New Stuff" from this week is actually "New Stuff" from last week, because, well, there was just so much "New Stuff" I had to take some extra days to get around to it all. And all of the "Old Stuff" is Radiohead because I'm almost done reading This Isn't Happening (Stephen Hyden's book about Kid A), and they're all I've been able to think about for the past two weeks, so enjoy my very original take that OK Computer and Kid A are very good albums.
The New Stuff
CALL ME IF YOU GET LOST – Tyler, the Creator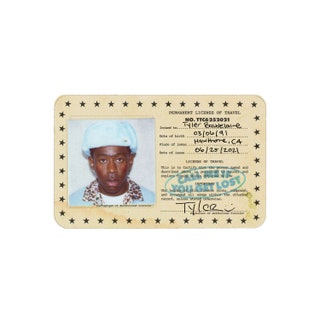 If there's one thing I appreciate about Tyler, the Creator, it's that, unlike other modern rappers who inundate listeners with relentless 808s and triplet flows, he understands the appeal of luxuriating in production and the utility of a laid back delivery. I'm sure a lot of that has to do with the timbre of Tyler's voice, which is deeper and more gravelly than the median rapper and the fact that he's not as dependent on radio play as other artists, but it introduces a welcome dynamic into a hip-hop scene that's grown increasingly more rote over the past few years. Unlike the introspective Flower Boy and the soulful Igor, CALL ME IF YOU GET LOST is a refreshingly boastful and aggressive release, with songs like "CORSO" and "LEMONHEAD" giving Tyler a venue to pop off about his recent successes and make a claim for the modern hip-hop throne. Even when this album does get introspective, like on the autobiographical "MASSA," it does so in the service of justifying Tyler's perceived failings, not apologizing for them. This is an album that could use of some editing — the shorter, earlier tracks give this album a fractured, Spirit of the Beehive-esque pacing while the slower, later tracks (like the 8 minute plus "SWEET/I THOUGHT YOU WANTED TO DANCE" and "WILSHIRE") wear out their welcome — but it's certainly worth diving into and exploring, if only because there aren't enough rappers putting out albums as expansive as this one anymore.
Recommended Tracks: "CORSO," "LEMONHEAD" (feat. 42 Dugg), "LUMBERJACK"
A Color of the Sky – Lightning Bug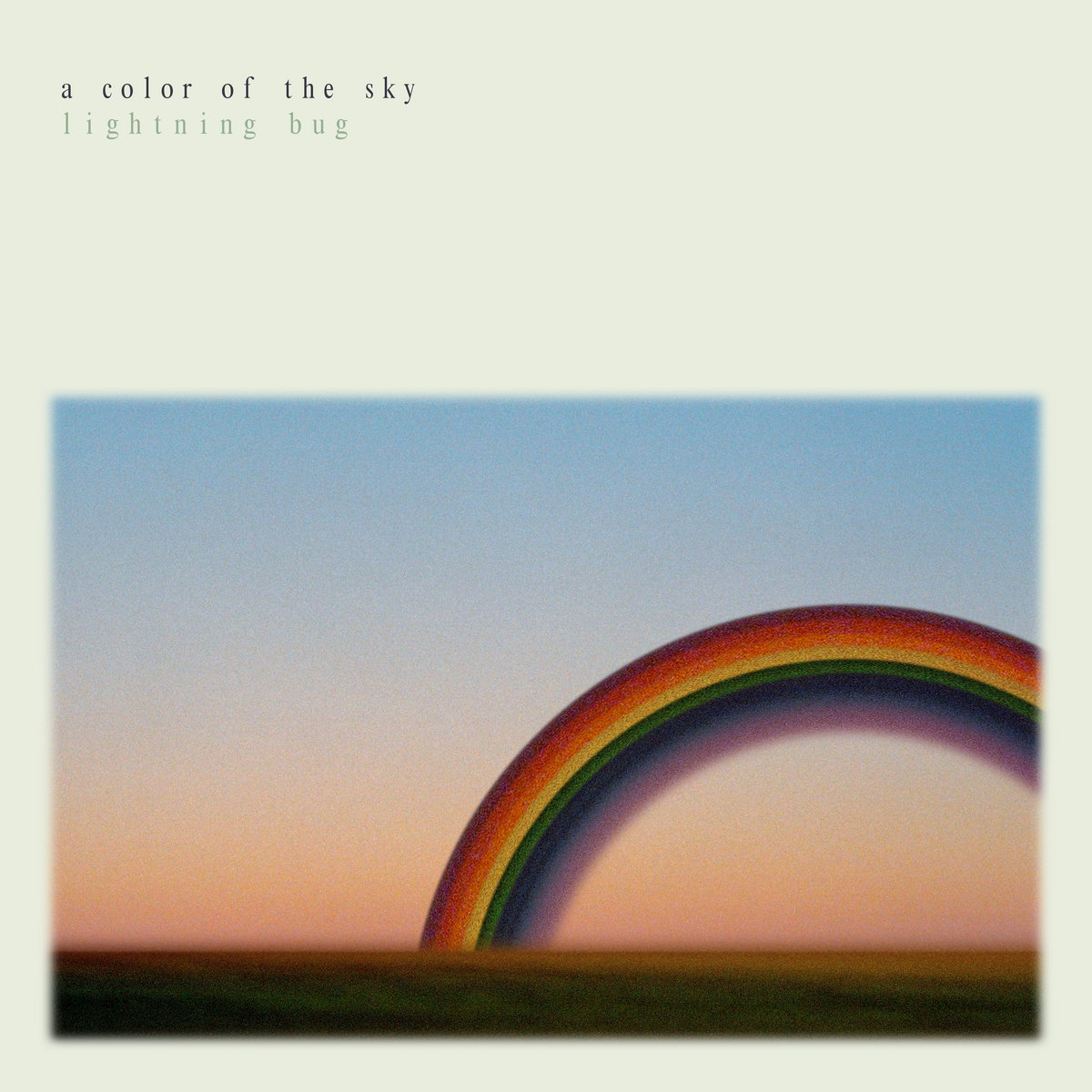 I go back and forth on bands like Lightning Bug, who play a glacially paced brand of indie rock reminiscent of Mazzy Star and Mercury Rev. The music they put out is almost universally beautiful, but it can also be pretty boring and repetitive — this album is only 38 minutes, but it feels like 50. Don't take this as a blanket criticism of A Color of the Sky, though — the vocal melodies are often pretty, and the instrumental arrangements majestic and arcing, perfect for listening as you watch the sun set at the Grand Canyon. It's just that the only way to differentiate between these songs is through texture, which Lightning Bug does on "September Song, pt. ii," by giving it the dusty, nostalgic feel of Beth Hirsch's features on Moon Safari, or on the shoegaze influenced "Song of the Bell." But outside of maybe the crashing coda of "I Lie Awake," the rest of this album feels like beautiful nothings meant to complement the world around it, not offer another world for the listener to immerse themselves in instead.
Recommended Tracks: "September Song, pt. ii" "Song of the Bell," "I Lie Awake"
The Golden Casket – Modest Mouse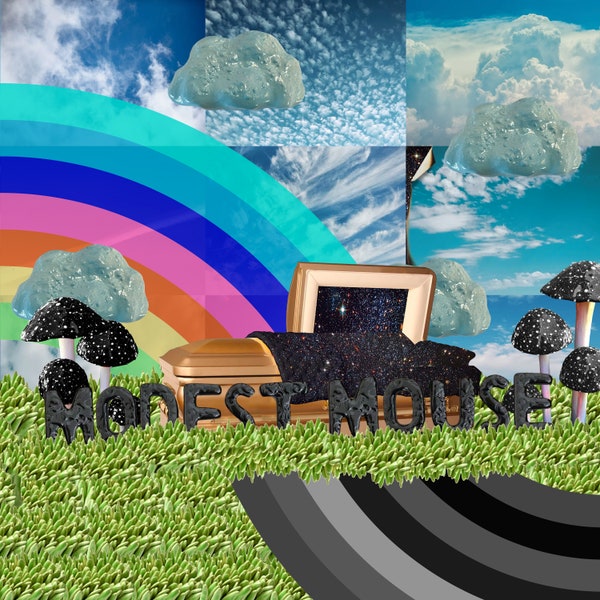 When I was working in college radio from 2013 to 2016, I felt like I experienced the quick fading to irrelevance of two bands. The first was Arcade Fire, who released Reflektor in 2013, a pretty boring album that a lot of people tried to convince themselves that they liked, and, in my mind, ruined their reputation for pretty much everyone younger than me. The other is Modest Mouse who, despite being an older band than Arcade Fire, seemed to have more of a following among my younger colleagues, and who released Strangers to Ourselves in 2015, an album so underwhelming, bordering on bad, that it solidified them as a legacy act with little new to offer their fans and the wider listening pubic. Unfortunately, not much has changed in the past six years since — The Golden Casket, the latest offering from Isaac Brock and company, is overproduced, overstuffed, and hookless. Brock's voice — which is an acquired taste on a good day — is done no favors by this album's mixing, and the juxtaposition between his paranoid lyrics and the radio rock arrangements of this album are jarring. More than just a misfire from a band past its prime, though, The Golden Casket provides us with an opportunity to ask what bands like Modest Mouse — and pretty much every other band of their ilk and era — should be doing in a world where their chances of scoring a radio hit are non-existent. What's next for the mid-2000s imperial indie band? I'm not sure, but it's certainly not an album like this.
Recommended Tracks: "Transmitting Receiving," "Japanese Trees," "Back to the Middle"
The Old Stuff
OK Computer – Radiohead (1997)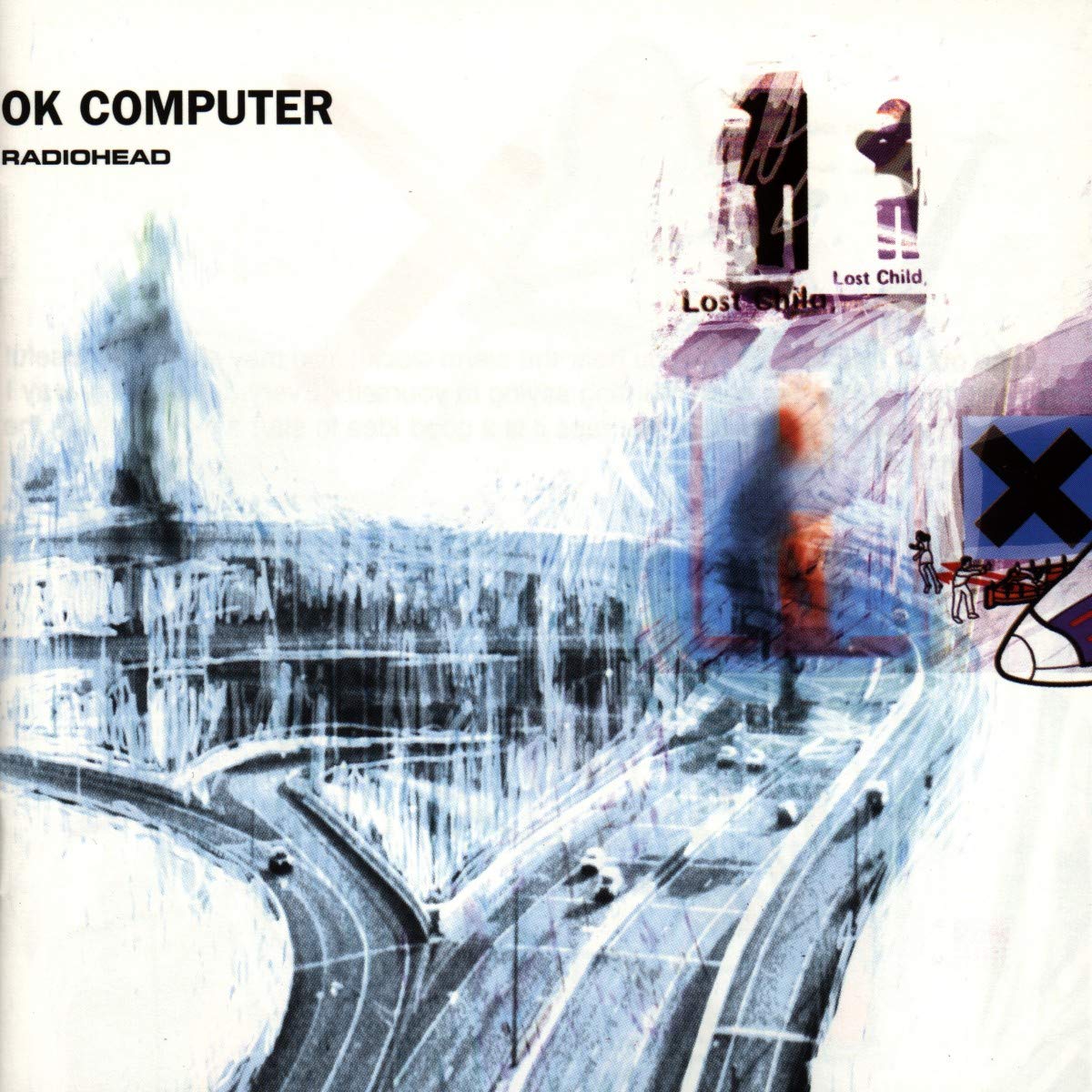 The album where Radiohead became Radiohead. I don't know if there's been another album since OK Computer that's managed to blend "experimental" music (listen to those turntables and synthesizers on "Airbag!") with bombastic, guitar shredding arena rock like this one. Muse has tried, time and time again, but as much as I enjoy Absolution or Black Holes and Revelations, they'll always be footnotes to this album, which managed to make dystopia and tyranny sound beautiful. You don't need me to preach to you about the menace of "Paranoid Android," or the foreboding of "Karma Police," or the fatalistic beauty of "No Surprises." But I do wish that contemporary rock musicians felt as comfortable being as pretty yet opaque as Radiohead are on deep cuts like "Let Down," or that they were as willing to go as big as "Climbing Up the Walls." I even wish modern bands sang about weird crap like alien abductions, like Thom Yorke does on "Subterranean Homesick Album." The next time someone tells you guitars, intelligence, and grandiosity don't mix (even if it's Thom Yorke and Johnny Greenwood circa 2000), play them this record.
Recommended Tracks: "Paranoid Android," "Karma Police," "No Surprises"
Kid A – Radiohead (2000)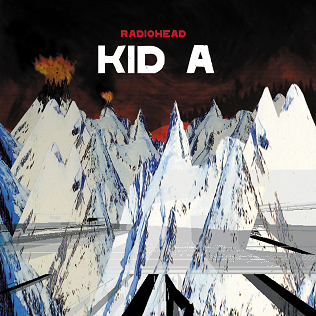 I know that I was just discussing how albums like OK Computer aren't made anymore, but couldn't you make the same argument about Kid A? Is it conceivable that one of the most popular artists on the planet would set aside the thing that made them popular (in Radiohead's case, their majestic guitar playing) and release a chilly, misanthropic album that tries to invent a new kind of music altogether? Would people take a song like "Everything In Its Right Place" seriously, or write it off as pretentious burbling? Would people view a song like "The National Anthem" as the daring departure from form that it is, or dismiss it because it uses a conventional rock rhythm section? I sometimes find myself rolling my eyes at the myth of Kid A, and even resent it a little bit for setting the terms on how half a decade of pop music would be assessed. But as I've been listening and relistening to it, I am still in awe at how this is an album that's at once inextricably of its time (what is the title track if not the menu music from a PS2 game?) and chillingly timeless (there is nothing else that will ever sound like "Idioteque," and it's climate disaster lyrics feel more prophetic each and every day). Radiohead rewrote the rules with this record, and it feels like we've been searching in vain for another true paradigm shifter ever since.
Recommended Tracks: "Everything In Its Right Place," "The National Anthem," "Idioteque"
Amnesiac – Radiohead (2001)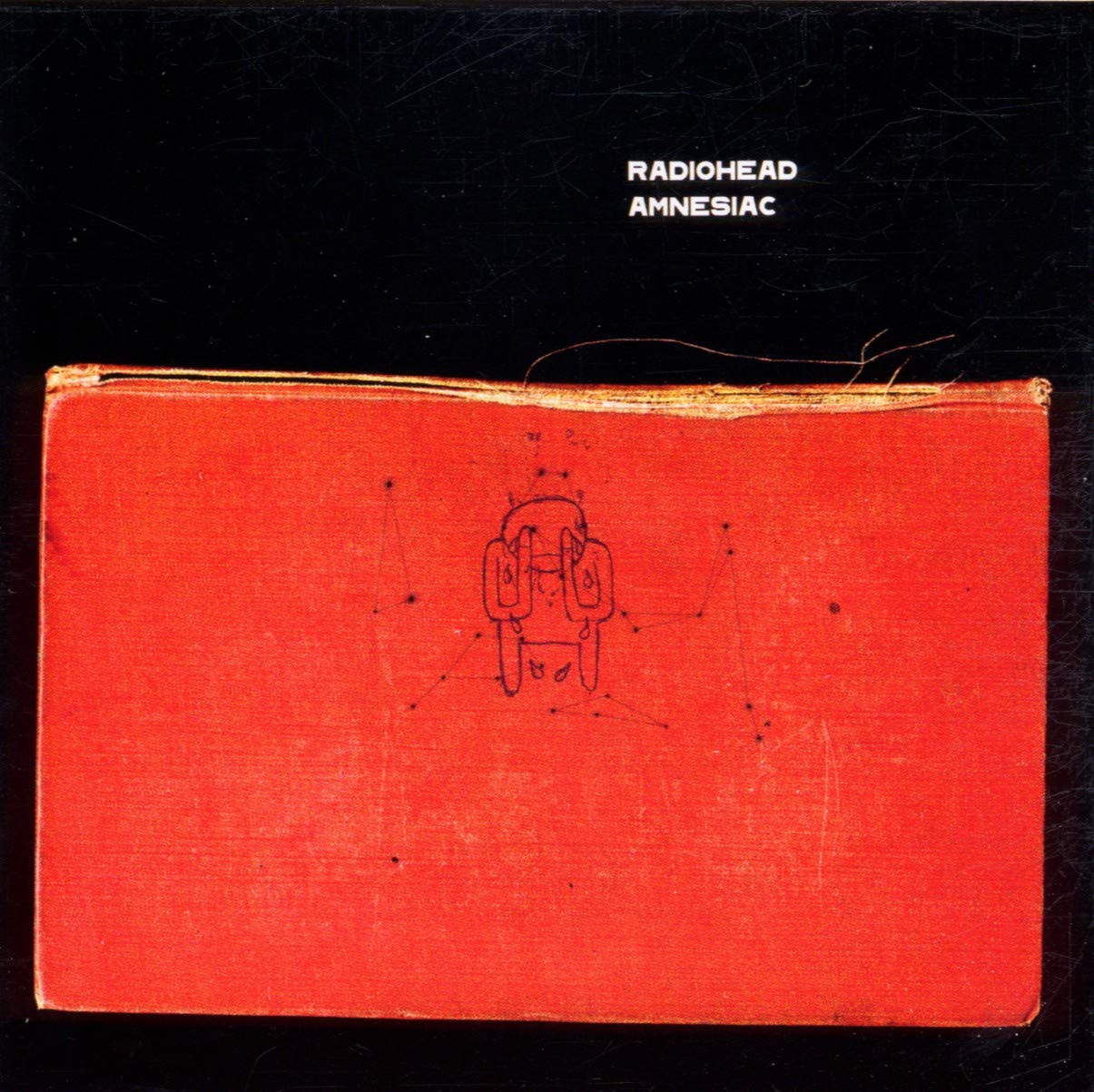 In This Isn't Happening, Steven Hyden poses the question of whether or not Kid A and Amnesiac, which were recorded in the same studio sessions, should have been released together as a double album. He doesn't explicitly answer that question (although he does present his tracklist for such a version), but I will: no, it should not have. I like Amnesiac, but it's much more conventionally unconventional than Kid A, which is a daring, world changing, era-defining masterpiece. While Amnesiac is arguably more pessimistic than Kid A (which sounds foreboding but was more or less written at random), it's also a little more restrained musically, featuring more traditional, piano-based songs like "Pyramid Song" and "You and Whose Army?," and ponderous, jazzy diversions like "Dollars and Cents." Even the truly experimental tracks, like "Packt Like Sardines in a Crushd Tin Box" and "Pulk/Pull Revolving Doors," feel more mainstream than the most far out moments on Kid A. But don't let that blunt your enjoyment of this record, the cherry on top of an incredible four album run for Radiohead that started with The Bends.
Recommended Tracks: "You and Whose Army?," "I Might Be Wrong," "Knives Out"