There's been a lot of consternation about the disruptions the COVID-19 pandemic has caused for the film industry but spare a thought for the musicians as well. Venues shuttering across the country meant that artists couldn't tour behind new albums, which meant that artists had to think long and hard about how and when to release those albums. In many cases, they just went ahead and released them, which helped make 2020 a great year for music, all things considered. But the first half of this year has felt a little dry — there was a clear dearth of big event records released, and not even that many really engaging smaller records either. Hopefully, things will pick up soon — big names like Japanese Breakfast and Sleater-Kinney just released records, and even though I've never been much of a Lorde fan, the release of her new album will at least give us something to talk about (and given the first single, that thing to talk about may be how middling the whole release is). Music journalists won't be forced to write about Dave Chapelle and the Foo Fighters for too much longer.
Am I giving this whole preface to carve out an excuse as to why I didn't write much about music the past six months? Pretty much! Although, in my defense, I've been wrestling with the second semester of my MA program, and working part time, and applying to internships, and watching the Mets… point is, I've been busy. But that doesn't mean I haven't had thoughts on a lot of records that have been released the past six years, so I decided to provide a little overview of what I've been listening to so far in 2021. I hope that this will act as the launch of a "What I've Been Listening to This Week" style column where I'll be running down the records (both new and old) that I've been listening to every seven days, as opposed to every six months.
The Good Stuff
ULTRAPOP – The Armed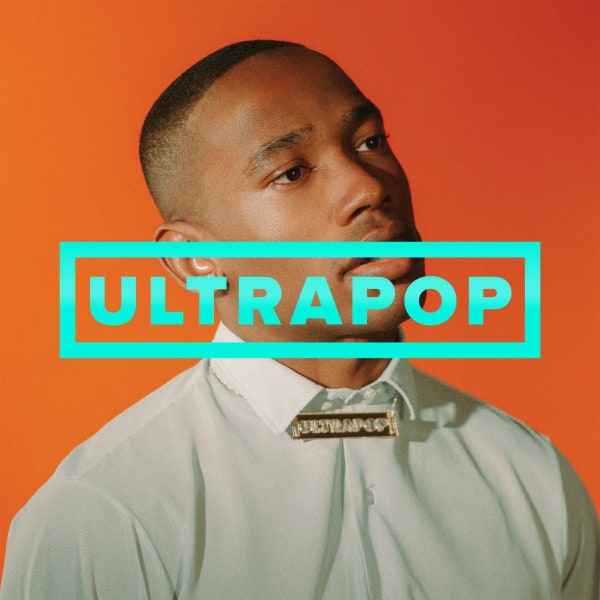 My choice for album of the year so far, ULTRAPOP is the latest in a long line of albums that have tried to make heavy music work in the indie rock space. Usually these albums, end up like Deafheaven's Sunbather or Liturgy's Aesthetica, which tend not to click with me because I don't like black metal-style vocals, or they end up like Fucked Up's David Comes to Life, which I loved when I was 17 but has aged a bit poorly since. I'm pretty convinced that The Armed have cracked the code though! ULTRAPOP is an album that exists on the borders of noise rock and post-hardcore, a blurry, chaotic work that would feel brutal if it didn't feel kind of joyous as well. I couldn't tell you what most of the lyrics mean on this album, I couldn't even definitively tell you who most of the people in this band are — but I could tell you that these songs make me feel like I could flip one of those giant tires all the way across the Williamsburg Bridge. ULTRAPOP is an act of goofy, violent release, and boy is it something we all need.
Recommended Tracks: "ALL FUTURES," "A LIFE SO WONDERFUL," "AN ITERATION"
On All Fours – Goat Girl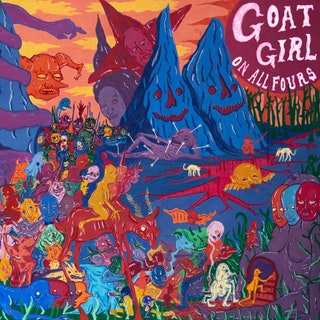 I was initially distressed when I heard that this PJ Harvey-worshipping band had started to introduce synthesizers and dancey beats into their music, because I lost Charly Bliss to poptimism and I'm afraid to get hurt again. But I've since made peace with this album — Goat Girl's self-titled debut could be dreary and the pivot towards more synthetic textures added a needed second dimension to their sound. This album is still a little too long and can get a little to sophisti-pop in places for my liking, but stand out tracks like "Sad Cowboy" are the perfect mix of spacey and earthy, fully earning the neon-colored, Midsommar-aping aesthetic of the group's videos.
Recommended Tracks: "Badibaba," "Sad Cowboy," "The Crack"
A Billion Little Lights – Wild Pink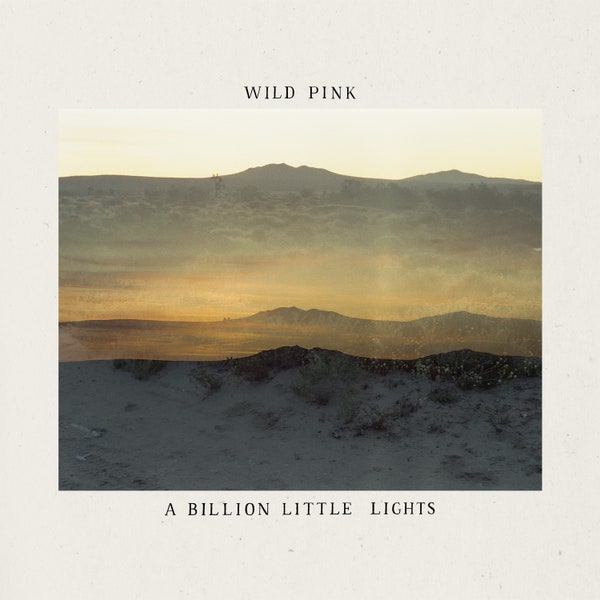 The best way to win my rockist, classicist heart is to add a little country flair to your songs, and that's exactly what Wild Pink did on A Billion Little Lights. While the album still features plenty of the wispy, ethereal folk rock that I've never really been able to connect with from any artist, it also has songs with solid backbeats and shiny pedal steel licks, both of which are catnip for me, the one guy who thinks Rocket is Alex G's best album. There's also a purifying, cleansing vibe of both the music and the lyrics — the production makes you feel like you're flying over a sunset, while lines like "you're a fucking baby, but your pain is valid too" feels tailor made for social media self-help fanatics.
Recommended Tracks: "Oversharers Anonymous," "You Can Have It Back," "Pacific City"
An Overview of Phenomenal Nature – Cassandra Jenkins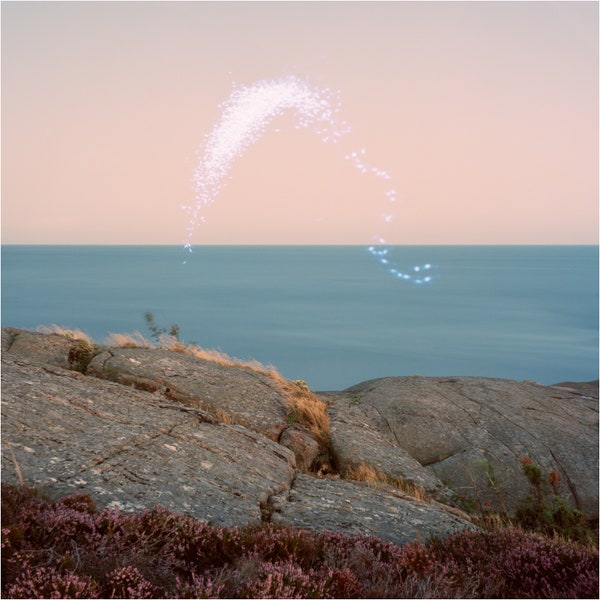 I have a confession to make: I do not care for "Hard Drive," the airy, philosophical centerpiece of Cassandra Jenkins' sophomore breakthrough. If you took every stereotype about navel-gazing millennial New Yorkers and put it into a song, it would sound like "Hard Drive" — it makes me want to move to the toney Connecticut suburb Westchester and run over a Girls DVD on the way. However, the rest of An Overview of Phenomenal Nature is quiet and philosophical in a non-embarrassing way, pulling from Big Thief on the lightly rocking "Michelangelo" and doing a bang up Angel Olsen impression on the longing "Crosshairs," where Jenkins sings "All I want is"/"To fall apart"/"In the arms of someone entirely strange to me." After a year of getting to know ourselves/roommates/family members/houseplants all too well, who doesn't?
Recommended Tracks: "Michelangelo," "New Bikini," "Crosshairs"
Doomin' Sun – Bachelor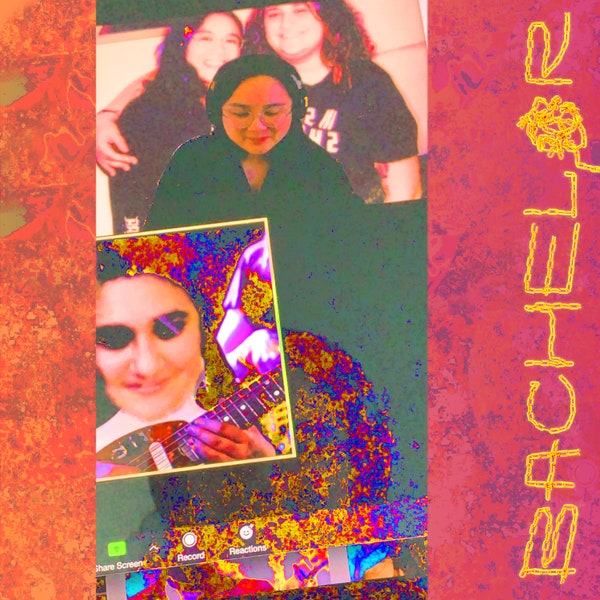 A dynamic duo consisting of Palehound frontwoman Ellen Kempner and Jay Som mastermind Melina Duterte, Bachelor acts as the perfect melding between the two artists, laying Kempner's breathy vocals over Duterte's fuzzy riffs, producing atmospheric indie rock heaven in the process. Whereas a lot of modern music is defined by confessional, heartbroken songwriting, Doomin' Sun feels looser and goofier, adolescent in an irreverent sense and not in a nakedly emotional one. It's also a stunning display of Kempner and Duterte's sonic craftsmanship, churning out tracks that are equal parts groovy, textured, and thrilling.
Recommended Tracks: "Stay in the Car," "Anything at All," "Sick of Spiraling"
Silver Synthetic – Silver Synthetic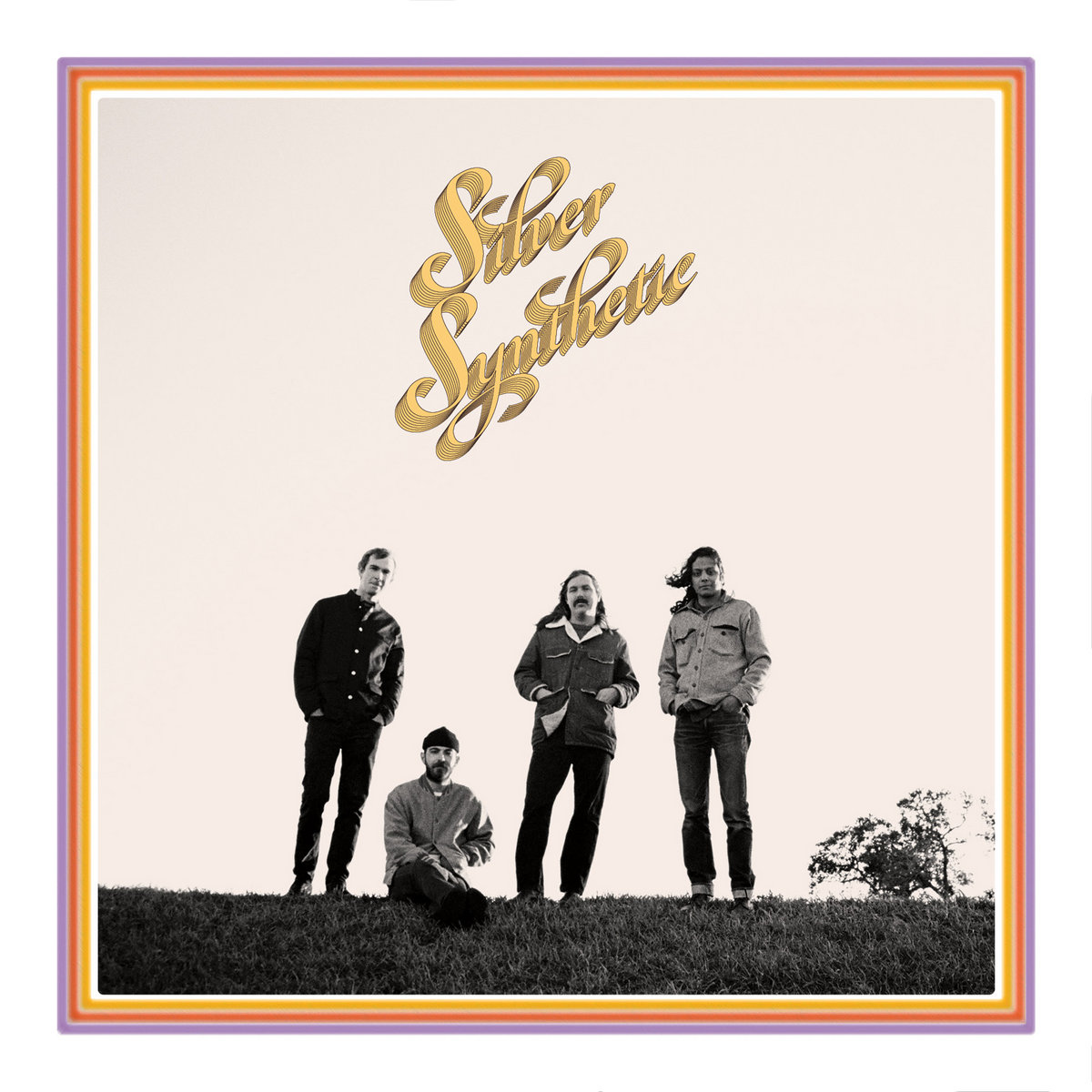 I've long held that within every garage punk lives a latent classic rock fan, and a quick listen to Silver Synthetic's self-titled debut left me feeling pretty vindicated. Formed by members of Bottomfeeders and JEFF the Brotherhood, Silver Synthetic have mastered the art of the choogle, the lightly rocking, country rock-inspired sound pioneered by Creedence Clearwater Revival. On the surface it's laid back rock music perfect for soundtracking your post-pandemic barbecues, but dig a little deeper and you'll find some inspired guitar work and composition.
Recommended Tracks: "In the Beginning," "Chasm Killer," "Unholy Love"
Cooler Returns – Kiwi jr.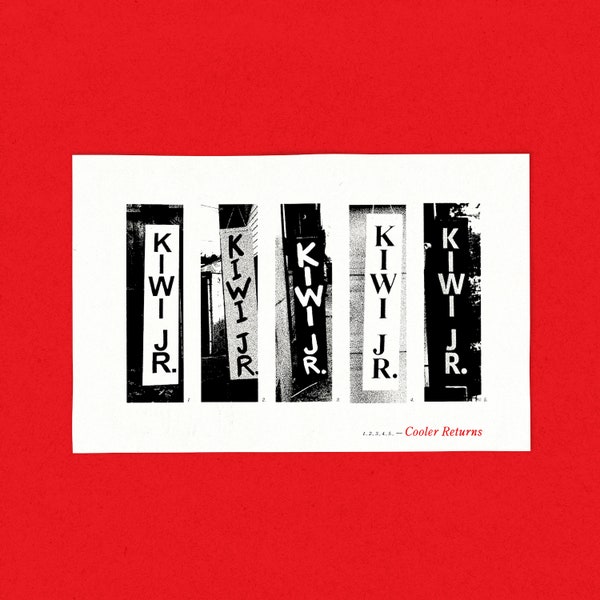 When I first heard the title track of this album, I thought "oh cool, a kind of post-punky band with a frontman who sounds like Jonathan Richman." But as I dug into the rest of the album, I realized that Kiwi jr. are actually an excellent power pop band that trades in the singalong melodies for quirky free word association without sacrificing any of the genre's charm or energy. I may not always know what this band is singing about but it always sounds funny, and great throw away lines about getting drunk off of a headliner's rider and strangling a jangle pop band, buoyed by a peppy rhythm section and jangle-y guitars of their own, help make Cooler Returns the best, shaggiest hangout record of the year.
Recommended Tracks: "Maid Marian's Toast," "Nashville Wedding," "Dodger"
Jubilee – Japanese Breakfast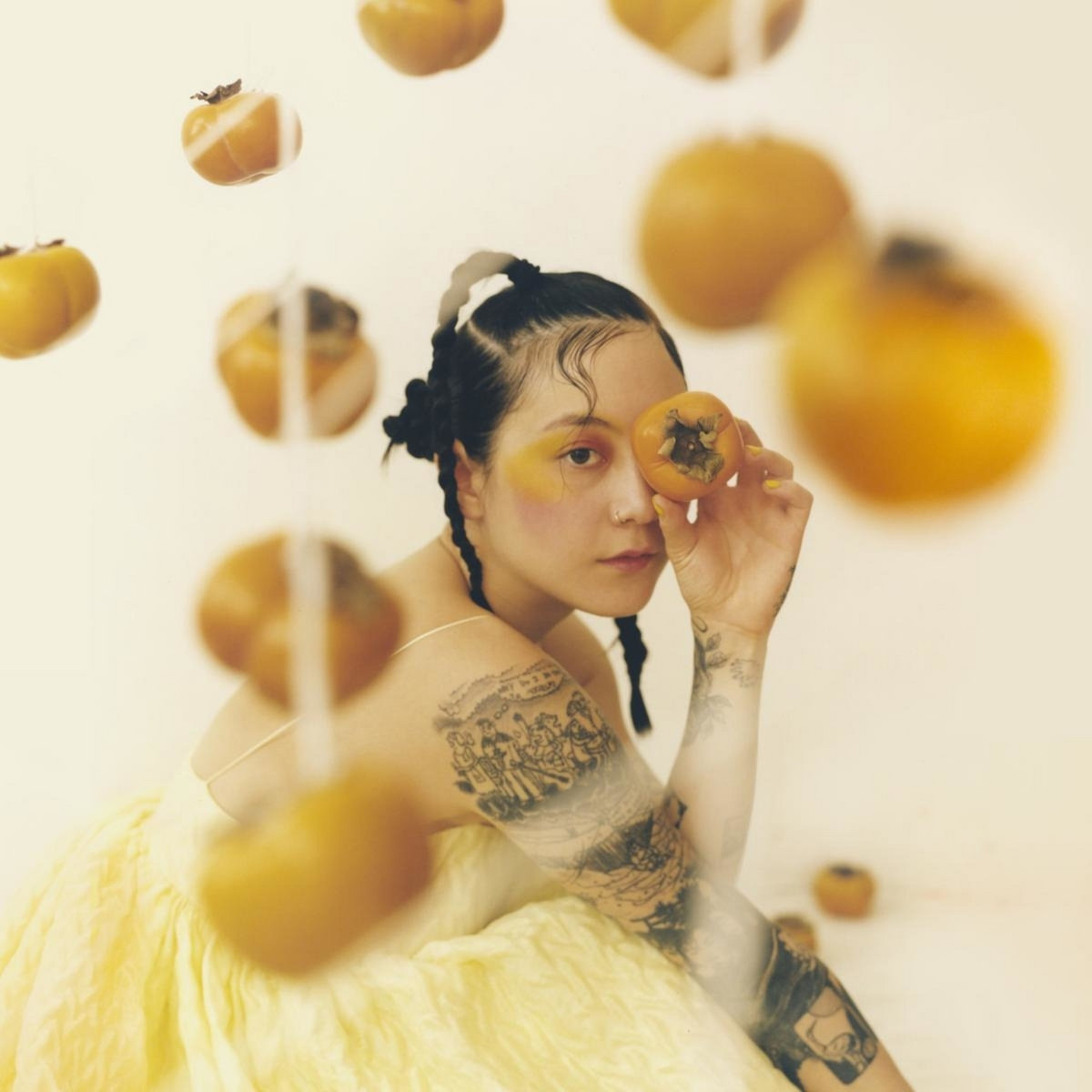 Between this album and her memoir Crying in H Mart, Japanese Breakfast frontwoman Michelle Zauner is having herself quite the year, even if both works of art are born out of the death of her mother and, if my reading of her songs are correct, a kind of protracted romantic frustration (they seem happy, but I'd imagine it's still a little awkward for Zauner's bandmate and husband Peter Bradley to play on a song where Zauner directs the listener to "So come and get your woman"/"Pacify her rage"/"Take the time to undo your lies; make it up once more with feeling"). While Japanese Breakfast have pivoted a bit from their earlier shoegaze-influenced sound to a synthier, poppier formula, they haven't sacrificed any of their vibrancy; tracks like "Be Sweet" and "Slide Tackle" are propulsive, meticulously produce pop-rock, while "Kokomo, IN" is a delicately pretty pocket symphony. This is an album with a sweeping scope, but it's tightly written and performed, making for a work that's both intimate and existential.
Recommended Tracks: "Be Sweet," "Kokomo, IN," "In Hell"
Perfect – Mannequin Pussy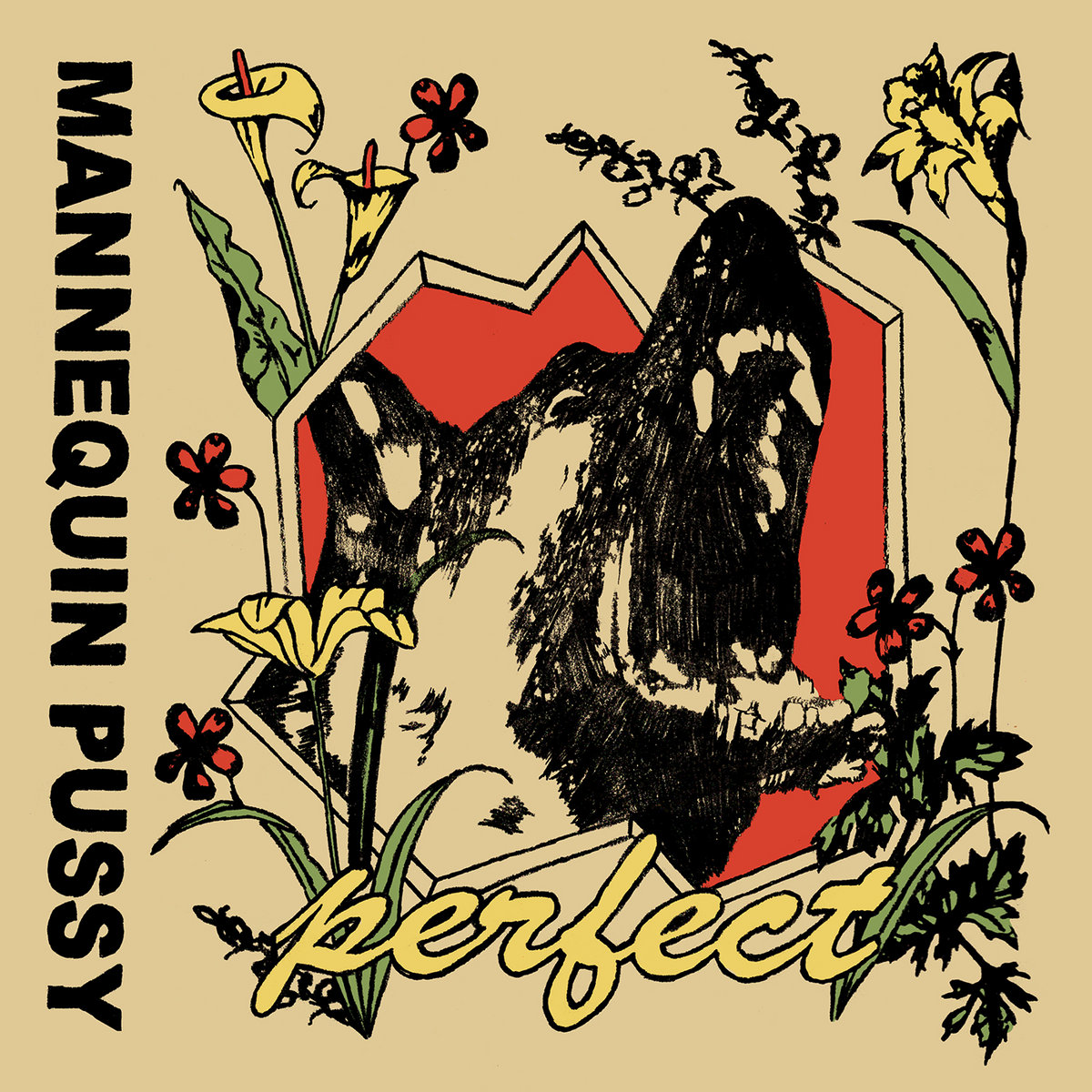 While Mannequin Pussy may release albums that run the same length of other band's LPs and EPs that run the lengths of of band's bonus tracks, they manage to pack in more rage and feeling per second, than pretty much every other band on Earth combined. Perfect follows a similar layout to 2019's Patience, alternating angry punk tracks with emotional rock anthems, aiming at the bullseye between vulnerability and violence and hitting the mark perfectly. Another selling point: if you were one of the many people who became obsessed with Mare of Easttown last month, this is the band whose songs Angourie Rice's band was playing. Say what you will about Philadelphia but they churn out great bands (and detective shows)!
Recommended Tracks: "Control," "Perfect," "Pigs Is Pigs"
The OK Stuff
New Long Leg – Dry Cleaning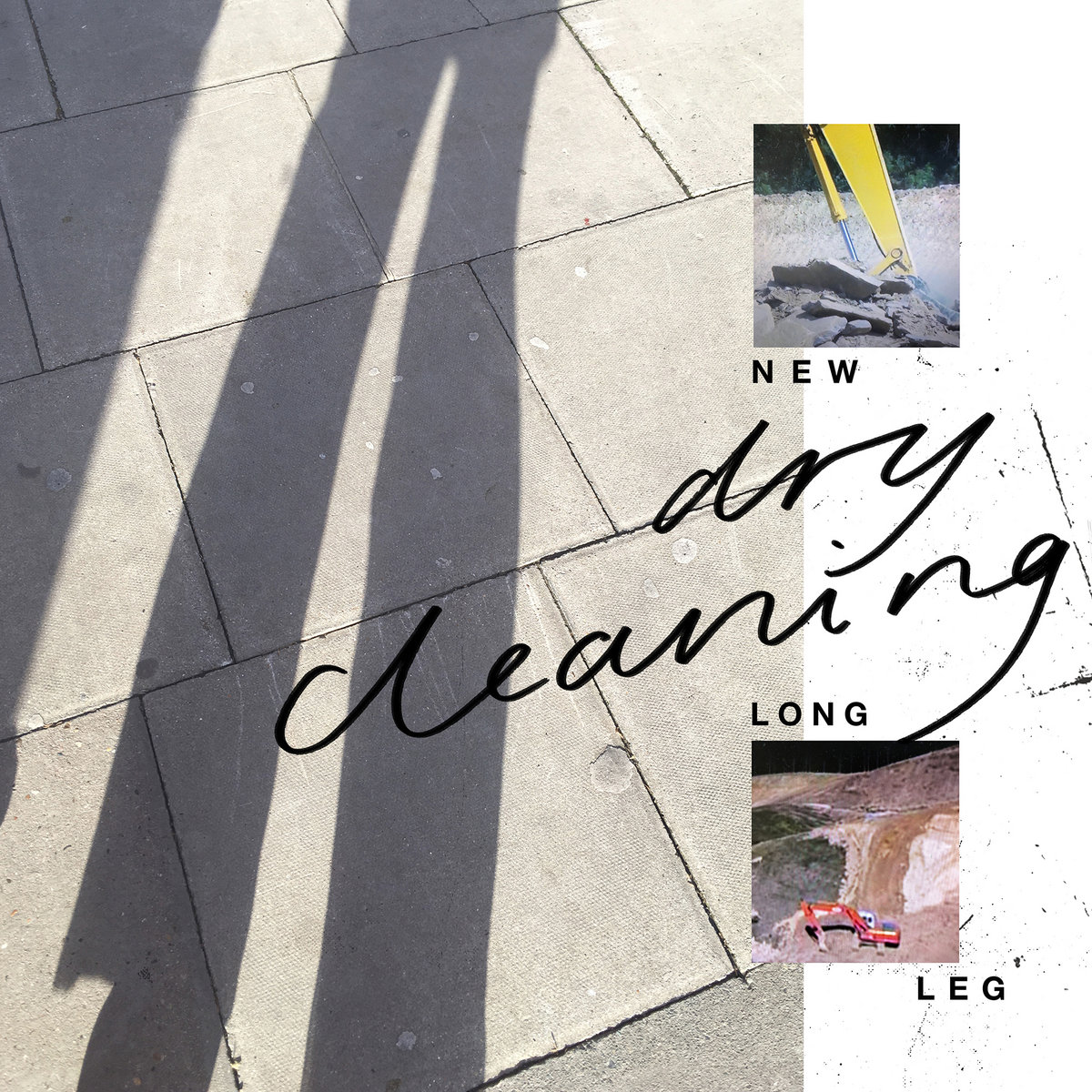 When I heard the first two EPs and singles from Dry Cleaning, I thought they'd enter the same category as Fountaines D.C., Idles, and Shame: a buzzy post-punk band fawned over by the British press and mostly brushed aside by U.S. critics. The music on their debut album is kind of generic, and the lyrics, which frontwoman Florence Shaw doesn't even try to sing, are almost cartoonishly mundane — competent music, but only fitfully engaging. And yet, it nabbed a Best New Music review from Pitchfork and, if my Twitter feed is any judge, an army of stateside fans. Do I think this album is a pleasant enough listen? Sure. Do I understand why the line "why don't you want oven chips now" seems profound to people? I do not, nor do I understand what makes this band so much more superior to all those other aforementioned bands that at least try to say something, no matter how cheesy or oblique they end up sounding.
Recommended Tracks: "Scratchcard Lanyard," "Unsmart Lady," "New Long Leg"
ENTERTAINMENT, DEATH – The Spirit of the Beehive
If any contemporary band could truly be described as "trippy," it's probably this Philly psych-rock outfit, who meld abrasive samples, electronics, and editing with dreamy atmospherics to make one potent shot of audio Robitussin. There are moments on this record I really like — Kevin Parker wishes he could write something as vibey as "THE SERVER IS IMMERSED" — but good God is all of the noise surrounding the actual songs on this album off-putting. I get that it's meant to add to the band's mystique and make some kind of statement but at some point it begins to feel like knob twiddling for the sake of knob twiddling. Still, if you can make it past all of the noise and static, there's some really great songs to be found here.
Recommended Tracks: "THERE'S NOTHING YOU CAN'T DO," "THE SERVER IS IMMERSED," "WAKE UP (IN ROTATION)"
I Became Birds – Home Is Where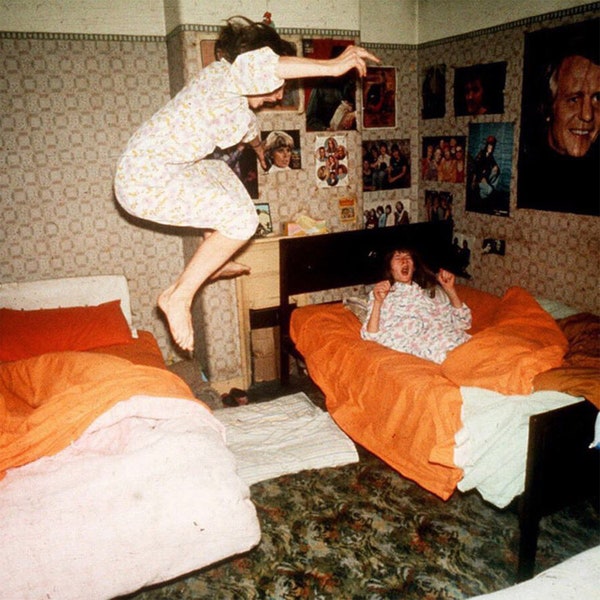 There's something charmingly square about this sophomore EP from buzzed about Florida emo band Home Is Where. No matter how edgy they try to be ("Cops are flammable/If you try" they scream at the end of "Assisted Harakiri"), the way they deploy acoustic guitars to set the stage for a heavy song implies the influence of unhip but still "alternative" bands like Grouplove, while the use of harmonica in a punk song is at once innocent and naive and also a heartening call back to the kind of Springsteen-inspired music made by Titus Andronicus. But this is still an emo/post-hardcore/post-whatever album, which means that there are a lot of elements here (the screamo-y screaming, the obnoxious song titles) that I just can't jive with. But I also listen to "Long Distance Conjoined Twins" and "Assisted Harakiri" constantly. Make of that what you will.
Recommended Tracks: "Long Distance Conjoined Twins," "Assisted Harakiri"
Daddy's Home – St. Vincent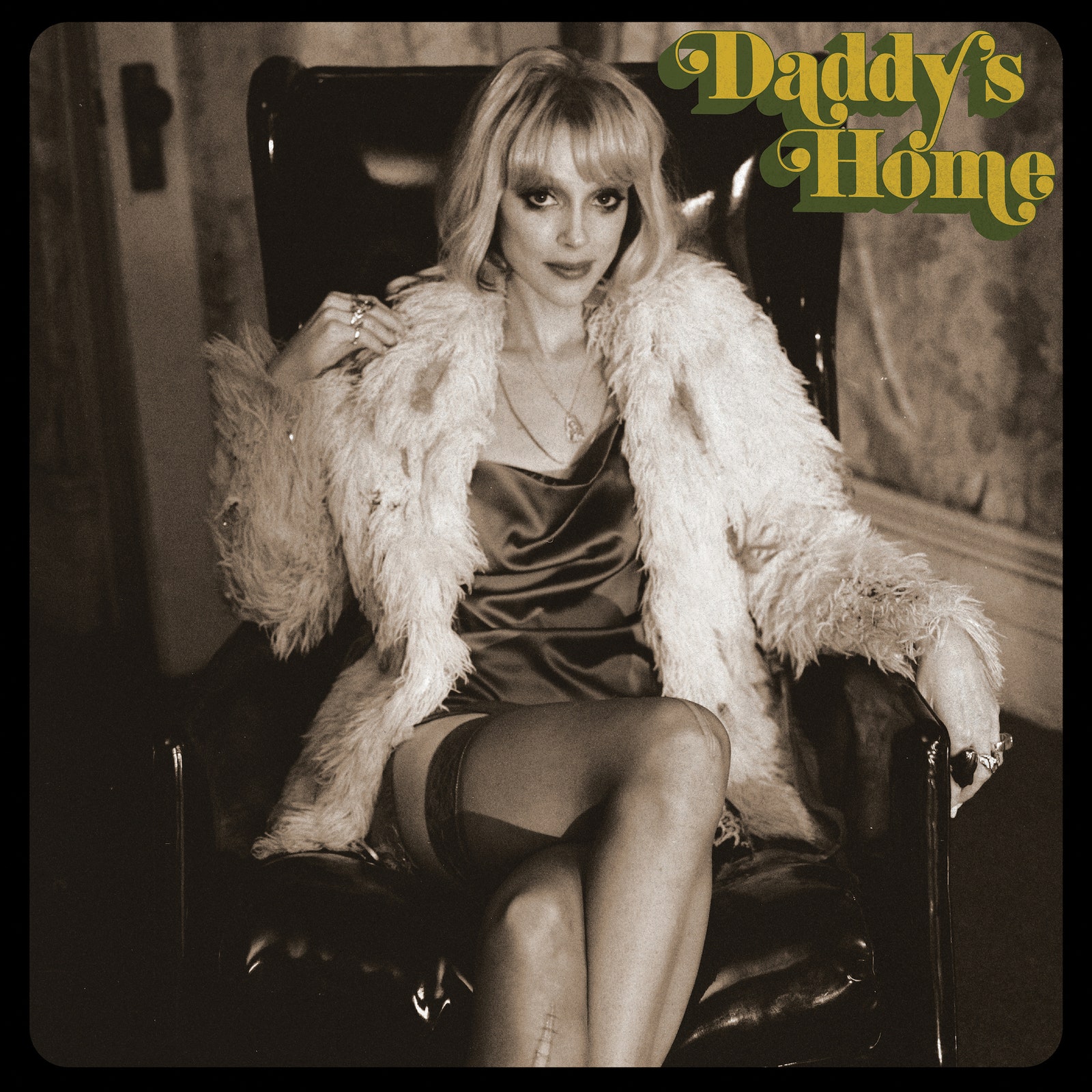 I know that St. Vincent is not an easy artist to like, that she treats journalists like crap, and that her Candy Darling references and assorted album cycle gimmicks are hackneyed, but I am still surprised that this seems to be the album that has most people turning on the artist otherwise known as Annie Clark. If you ask me, she deserves a bit of credit for making a 70s tribute album that eschews the most fashionable 70s reference points like post-punk, no wave, and disco in favor of much less hip inspirations like Steely Dan, Pink Floyd, and Young Americans-era David Bowie (ok, I guess that last one is pretty hip too, but still). While Clark is clearly too mannered an artist to make her own There's a Riot Goin' On, I at least appreciate her attempt to do so, as well as the strategic use of sitar that permeates throughout the Daddy's Home. This album may be plastic soul, but I think Annie Clark knows that. I mean, the best song is an interpolation of an 80s Sheena Easton song. She must be conscious of the fakery. Right?
Recommended Tracks: "Live in the Dream," "My Baby Wants a Baby," "…At the Holiday Party"
SOUR – Olivia Rodrigo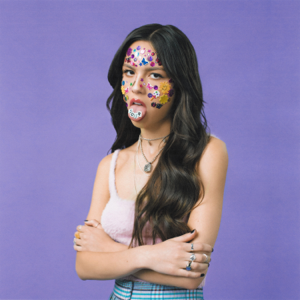 I have nothing but respect for Olivia Rodrigo, a Disney-bred artist who seems like she's trying to make a very clear break with Disney by writing an album necessitating a parental advisory sticker and a very good rock song in the form of "brutal." I'm sure she has a great record in her. But this is not it. This has some good songs but it's still just a distillation of things that Taylor Swift, Lana Del Rey, Billie Eilish, Lorde, and Paramore have already done, and it's pretty one note in its subject matter. If we all felt fine clowning on Taylor Swift for only writing about breakups, then we should feel pretty fine clowning Rodrigo for only writing about a break up. This girl is talented, but she hasn't made her masterpiece yet.
Recommended Tracks: "brutal," "deja vu," "good 4 u"
Path of Wellness – Sleater-Kinney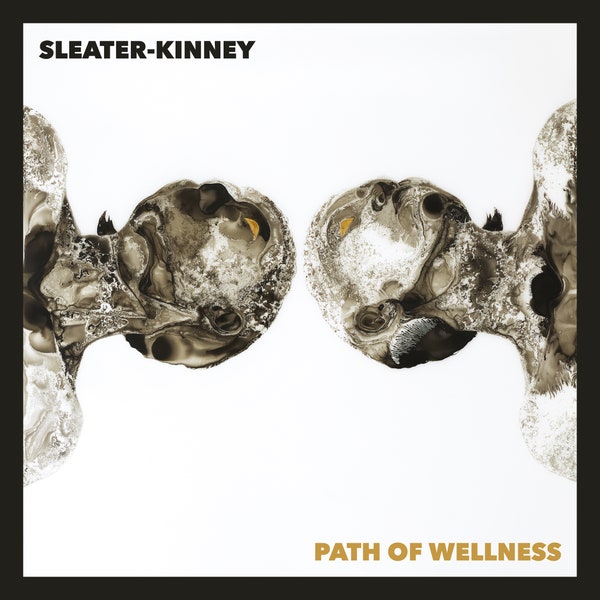 Like a lot of people, I didn't particularly care for The Center Won't Hold, Sleater-Kinney's St. Vincent-produced 2019 album whose poppier turn drove drummer Janet Weiss to leave the band. But at least it had some punch to it. Their back to basics follow up Path of Wellness is a Sleater-Kinney album in name, but it lacks the world-conquering spirit and soul shattering angst that defined their best work, which only makes Weiss' absence feel all the more apparent. This band used to sing about wanting to be Joey Ramone and weird fox metaphors with vigor and conviction; now they write clunky songs about the paradox of wanting complex female characters in fiction but wanting easy women in real life, or something. This doesn't feel like an album so much as it feels like a box Carrie Brownstein and Corin Tucker felt compelled to check. It's pretty depressing!
Recommended Tracks: "Tomorrow's Grave," "Complex Female Characters," "Down the Line"
suburban indie rock star – snow ellet
I was initially going to slot this under "The Stuff Other People Liked But I Did Not," but after re-listening to this EP, I have decided that I do mostly like it. It's a DIY recreation of the kind of big budget, pop-emo music I grew up hating but have begrudgingly conceded in recent years is actually okay. I don't know that I could take an entire album of it (especially if snow ellet further indulged his autotune fetish), but for now it's a pleasant enough nostalgia trip.
Recommended Tracks: "to some i'm genius," "brick," "in reverie"
The Album a Lot of Critics Liked But I Did Not
Seek Shelter – Iceage
I really, really want to like this album. I love that Iceage tried to create their own Exile on Main Street, or at least their own version of the 90s British rock albums that tried to be Exile on Main Street. There's currently a dearth of sweaty, boozy rock bands that indulge in the blues and rock and roll's roots. But Iceage can't write a hook to save their life, and vocalist Elias Bender Rønnenflet sounds like he's literally pulling the words out of his throat when he sings (and not in a good way). This record also just sounds bad; whoever produces and mixes Iceage's records seems intent on making it sound like they're coming from the bottom of a well, making it impossible to feel anything when you hear them. This album doesn't feature songs — it features clusters of notes put together that go nowhere, and just kind of tepidly sit around, waiting for something to happen.
Recommended Tracks: "Shelter Song," "High & Hurt," "Gold City"
Songs I Liked From Albums That Haven't Been Released Yet
"Head Cheerleader" – Pom Pom Squad
Into Olivia Rodrigo's cheerleader aesthetic but wish she recorded more and better rock songs? Enter Pom Pom Squad, a band whose whole image revolves around frontwoman Mia Berrin being, as this lead single from the upcoming Death of a Cheerleader says, "the scariest girl on the cheerleading team." The singles from the yet to be released album (which also include "Lux" and "Crying") are slicker than the tracks on their debut EP Ow, but they also come with a refined pop sensibility that sacrifices none of the group's edge. In a just world, this is a mainstream rock hit.
"MMMOOOAAAAAYAYA" – illuminati hotties
I wasn't as taken with this band's first two albums as other critics were, but I was delightfully surprised by this single, which starts out as a herky, jerky, proggy, post-punky thing in the vein of Squid or black midi before shifting in a peppy surf punk song that would've been right at home on my college radio playlists. It's definitely kind of an angry song but there's a sense of smashed up joy to it that's been sorely lacking from the last two or three years of music, which have mostly been defined by misery. Most bands of this ilk get worse once they try to go bigger, but illuminati hotties have simultaneously refined their songwriting skills and indulged in sonic chaos while expanding their scope, as well.
"Chimes" – The Joy Formidable
The Joy Formidable are a band that should have been huge, but their big, booming, guitar-based sound was just starting to fall out of vogue when they broke through stateside in 2011, leaving "Whirring" as one of the most underrated songs of the 2010s. But if this single from their upcoming album Into the Blue is any indication, 2021 could be the year they finally get their flowers. Mixing the paranoia of 2000s post-punk revival with thick guitars and stadium-ready drums, "Chimes" is the closest shoegaze could possibly hope to come to arena rock, the perfect blend of beauty and strength.
"I Know I'm Funny haha" – Faye Webster
I've sung the praises of this Atlanta singer-songwriter before on this site, and the title track from her upcoming album continues her hot streak. A chorus-less, stream of consciousness love note, "I Know I'm Funny haha" sits at the elusive halfway point between country and R&B, grounded by a sturdy groove but allowed to take flight via its sweet slide guitars. While her sound may be unique, I think if I had to compare Webster to one artist, it'd be Wilco — it's laid back, but still packed with emotion. Intimate music for introverts, by introverts.
"the angel of 8th ave." – Gang of Youths
If 2021 is the year I finally get into Wild Pink and illuminati hotties, could it also be the year I get into Gang of Youths? This Australian band has always been a little too self-consciously romantic and epic for my tastes (let it be known that I was wary of Beach Slang before they became lame) but this lead single from the band's upcoming third album has begun to turn me into a convert. The driving bass and kisses of acoustic guitars, combined with lead singer David Le'aupepe's dulcet tones, invite comparisons to The National, but where that band is terminally downbeat and depressed, Gang of Youths is perpetually rousing and cathartic.