What I've Been Listening to This Week returns as just What I've Been Listening To, giving me more flexibility to decide when I want to write it (it'll probably be every two weeks). This week, I write about one of the year's biggest surprises, one of the year's longest releases, and an undercover classic.
The New Stuff
GLOW ON – Turnstile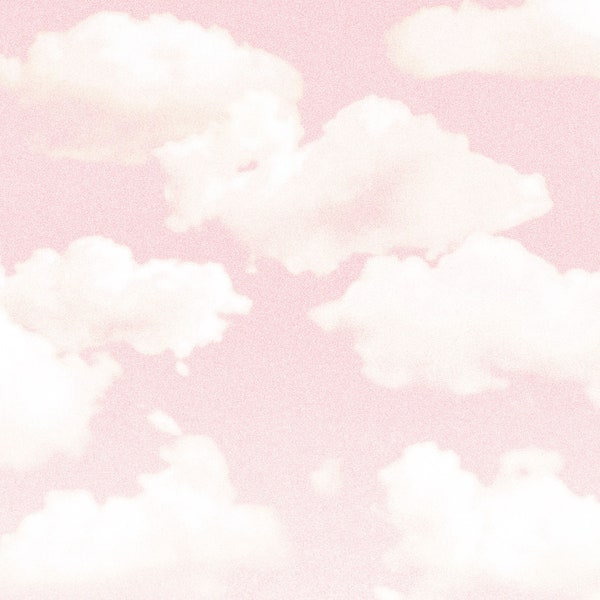 I tend to be skeptical of big crossover albums feted by the hardcore and emo sets — those are two genres that just aren't for me, and albums from those kinds of bands that find there way into the broader indie discussion can leave me cold. GLOW ON, the latest release from Baltimore hardcore vets Turnstile, started out that way for me — it felt like nothing more than a slickly produced hard rock record that was only notable because it featuring things slickly produced hard rock records weren't supposed to, like samba beats and vocals from Dev Hynes. But after listening to it three or four times and at a higher volume, it all started to come together for me. The aforementioned gimmicky bits and the electronic textures and occasional clean guitars make GLOW ON stand apart from Turnstile's scene and from their back catalog, sure, but at its core this is also just an expertly executed hard rock record that not only adds all of those aforementioned elements, but eschews the things that usually turn people off from this kind of music (namely: screamed/shrieked/yelled vocals and relentless blast beats). With its devilish guitar solos, daring experimentation and thrilling breakdowns, GLOW ON is exactly the kind of record that the shrinking melodic hard rock market needed, and hopefully one that will help heavy music sneak its way into the critical conversation more frequently that it currently is.
Recommended Tracks: "UNDERWATER BOI," "HOLIDAY," "T.L.C. (TURNSTILE LOVE CONNECTION)"
No Medium – Rosali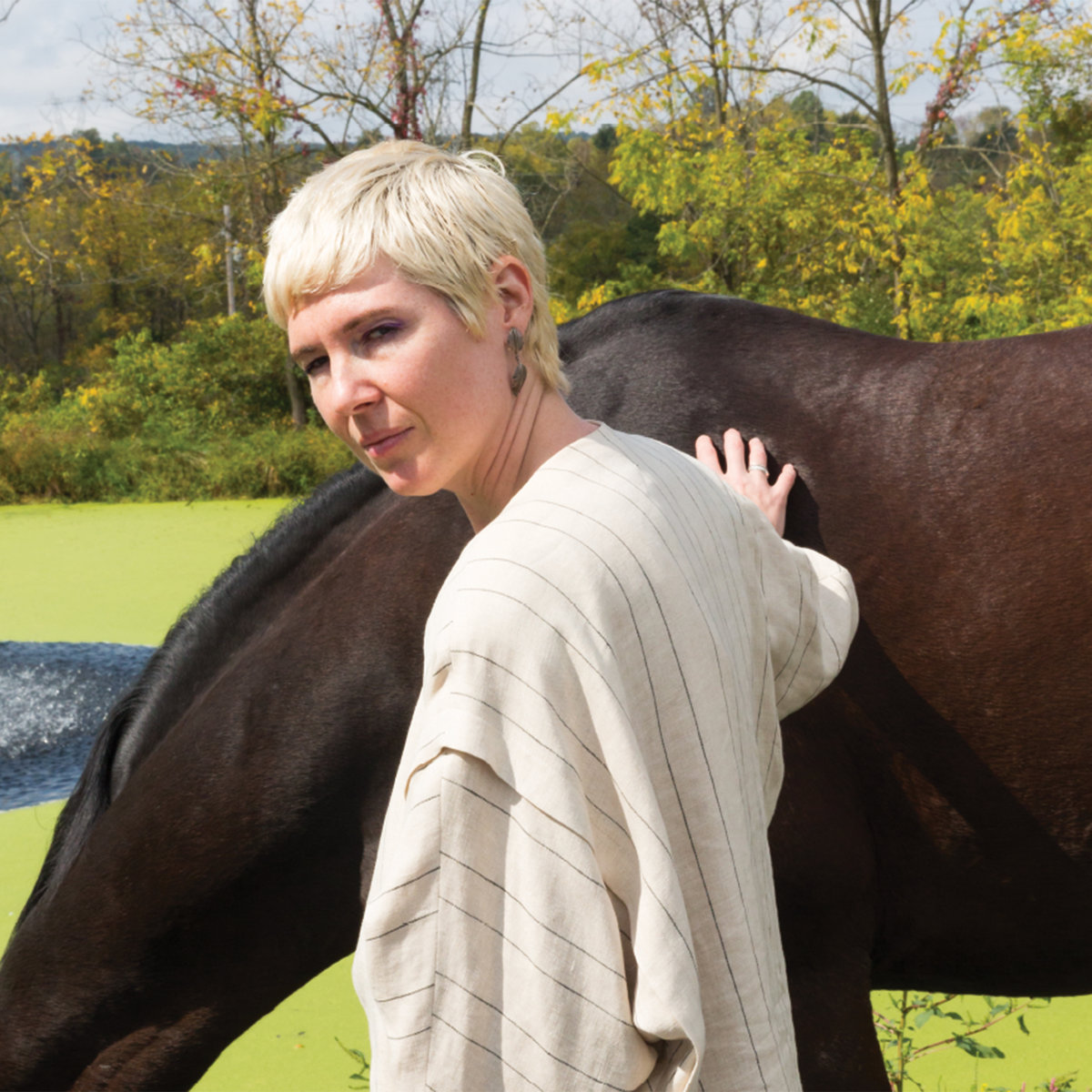 It's almost autumn, so you know what that means — time to drive half an hour out of your way to your nearest farm, pick some apples, buy some cider and doughnuts, and pretend like you're living off the harvest for an afternoon. And if you're looking for some harvesty music for the trip, may I suggest the latest from Philadelphia singer-songwriter Rosali? Featuring backing from the David Nance Group, No Medium is the latest in a long line of indie albums in which an artist tries to sound like Neil Young and Crazy Horse, and, wouldn't you know it, all parties involved pull the task off with aplomb. The David Nance Group provides the requisite pastoral-yet-fuzzy backing, including searing solos like the one found in "Bones." Rosali's vocal phrasing and lyrics can be occasionally awkward, but for most of the album she's a convincing troubadour, most effective on slower songs like "Waited All Day" and "All This Lightning" where she doesn't have to compete with her backing band's loud guitars and can really let her voice fly. But even though the singer and band can sometimes clash, the true magic is found in tracks like "If Not for Now" and "Whatever Love," where Rosali provides the catchy choruses and Nance lets his guitar say what mere words cannot. Is this the best Youngcore album ever made? No. But it is a damn fine entry into the canon.
Recommended Tracks: "Pour over Ice," "If Not for Now," "Whatever Love"
Don't Know What I Am – Alien Boy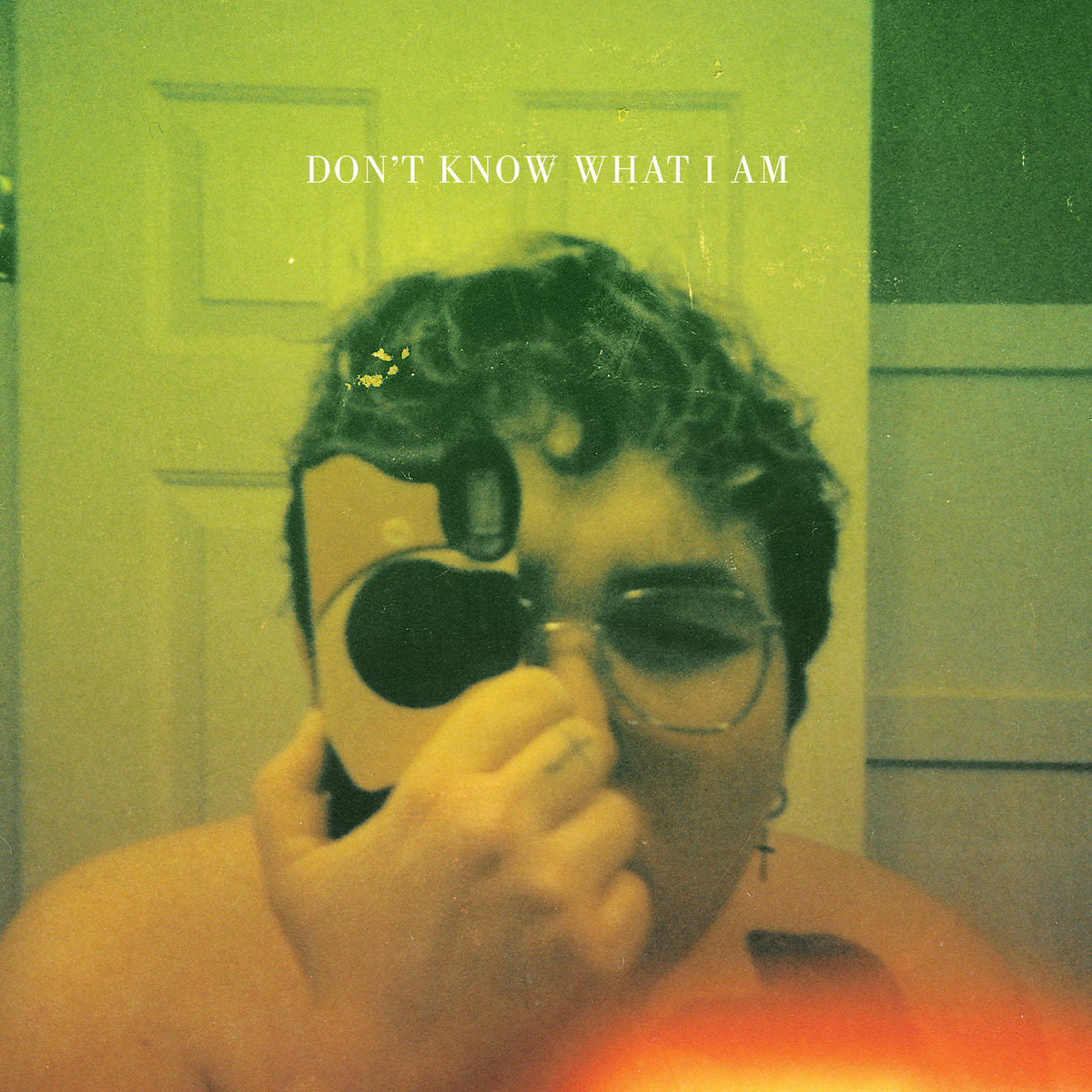 I was listening to a recent episode of Ian Cohen and Steven Hyden's Indiecast the other day where they compared this Portland band to the Gin Blossoms, presumably because of their shimmery power pop arrangements and heartfelt lyrics. I can see why they might draw that comparison, but truth be told, I hear two more contemporary bands in Alien Boy. The first is Yuck, who paired similarly self-lamenting, incredibly teenaged lyrics with lo-fi production in the early 2010s before effectively calling it quits. The other is fellow Portlanders Strange Ranger, who also try to bend pop punk vocal stylings into a broadly shoegaze-y, indie rock shape to create something driving and pretty. Alien Boy have the instrumental bits from these formulas down — the production is just fuzzy enough to feel intimate and homemade, but spacious enough to feel dynamic and for the guitars to feel majestic. But it's the vocals that are really keeping this album from being a home run — they're thin, whiny, and cartoonishly heartbroken. Maybe when the days get grayer and the nights get longer, I'll appreciate the hyperemotionality and desperation of this record, but for now, it leaves me wishing it had less "The way I miss your body/The way that you love mine/You're the sweetest thing to ever touch my life" and more "Tomorrow we can ride around this town/And let the cops chase us around."
Recommended Tracks: "Dear Nora," "Seventeen," "TV Will Always Make Me Cry"
Donda – Kanye West

I will say this about Kanye West's long delayed would-be opus: it at least has some good ideas. "Off the Grid" and "Believe What I Say" are probably the two best Kanye tracks since Yeezus, and the big, theatrical production on both "Jail" tracks harkens back to his My Beautiful Dark Twisted Fantasy heyday. But the fact that there are two "Jail" tracks in the first place kinda sums up this album's biggest problems: it isn't really an album.1This also isn't to mention the "Jail" features, which include one of the worst Jay-Z verses of all time, and shock value appearances from fellow "cancel culture" victims DaBaby and Marilyn Manson. It's a data dump of loosely connected and half-finished song outlines that fails to hang together, the kind of thing labels release after an artist has been long dead and their fans are clamoring for any content at all. I'm sure there's a great ten track album to be made out of this mess, but I don't really want to spend another two hours inside this album to make the cuts Kanye should have made while he locked himself inside Mercedes-Benz Stadium.
Recommended Tracks: "Off the Grid," "Believe What I Say," "Remote Control"
The Old Stuff
I, Jonathan – Jonathan Richman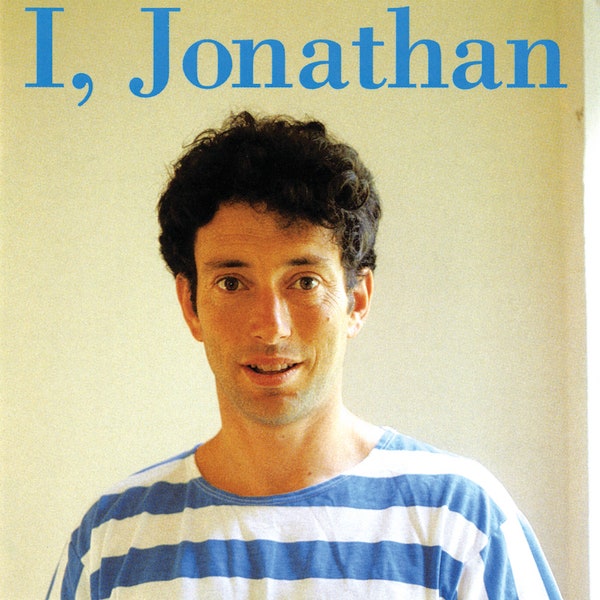 Inspired by the closing scene of Not Fade Away, I found myself on something of a Modern Lovers kick earlier this year, 2 Yes, I know the song used in that movie is actually the Sex Pistols covering The Modern Lovers. and have only just started to delve into the solo career of Jonathan Richman, their dryly funny frontman. I, Jonathan is probably the highpoint of his solo catalog, and it is truly a record after my own heart. A simultaneous celebration and parody of 60s party music that even comes with its own fake dance craze, it's the purest distillation of golden age syndrome: Richman laments that people don't play the Kingsmen at parties anymore, but then basically acknowledges that he just might not be cool enough to get invited to parties in the first place; he waxes poetic about youthful summers, but then concedes that such memories don't hold up to scrutiny. There's real pain here, about being haunted and taunted by the sorts of fleeting feelings that only really be found in pop songs and our own dishonest memories, but there's also plenty of fun to be had, whether from listening to the Velvet Underground or dancing in a lesbian bar. This is a record that embraces the joys and shortcomings of life with equal enthusiasm, just as all art should.
Recommended Tracks: "Parties in the USA," "That Summer Feeling," "A Higher Power"