In this week's addition of what I've been listening to, we've got the possible swan song of a country music legend, a record that manages to be pretty and gnarly all at the same time, and an old college favorite.
The Ballad of Dood and Juanita – Sturgill Simpson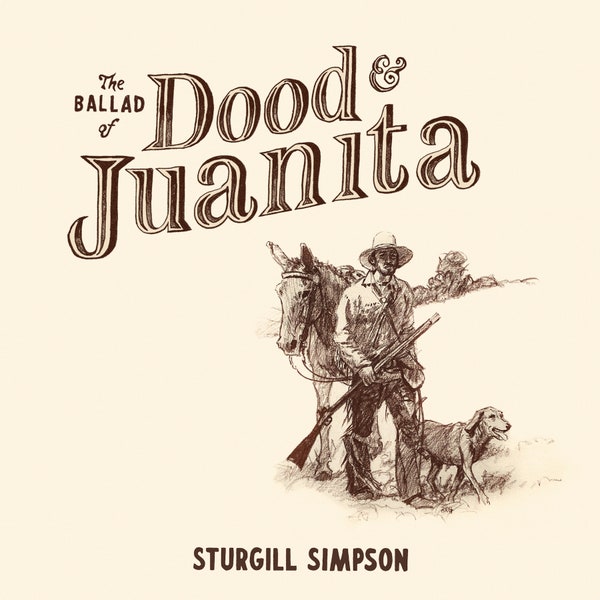 Sturgill Simpson has always had a reputation as kind of a country music outsider — his commitment to making classic outlaw country with psychedelic flourishes while Nashville gets progressively poppier and homogenous already sets him apart — but I think his snub from the 2017 CMA Awards legitimately broke him, or at least made him stop caring what most country fans would think of him. 2019's Sound & Fury felt like a loud, angry fuck you (there's literally a song called "Make Art Not Friends"), and his Cuttin' Grass records — which rework his back catalogue into bluegrass arrangements — felt like a post-breakdwon return to roots. The Ballad of Dood and Juanita — which Simpson insists could be his last album — also feels like a form of strategic retreat, even if it is beautifully arranged and thoughtfully composed. Loosely inspired by his grandparents, The Ballad of Dood and Juanita feels more like a backwoods operetta than an album, featuring a simple story about a kidnapped woman and the knight in shining spurs who sets out to save her. Because this album is so story heavy, I don't know how many of these songs will work outside of the album, but this record's clarity of purpose and ease of execution is something to be admired — it manages to tell a full story without feeling overstuffed. Hopefully this isn't Simpson's last record, and his vocal cords heal up and he ends up forming a group with Jason Isbell, Margo Price, and Chris Stapleton after all.
Recommended: "Ol' Dood (Part I)," "Juanita," "Ol' Dood (Part II)"
Twin Plagues – Wednesday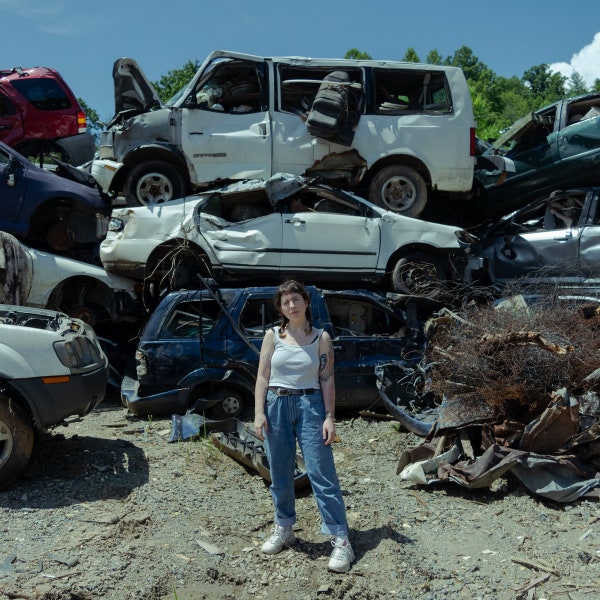 Indie rock has gained a reputation as the music of the, shall we say, liberal arts set. In other words, it tends to be a lot of middle to upper class white people singing about their feelings, and even the shaggy, shambolic image modeled by early indie artists like Dinosaur Jr. and The Pixies has given way to a more mannered, poetic aesthetic. Wednesday are not like that at all. Fronted by Karly Hartzman — a native North Carolinian raised on country music and trailer park visits — the group embraces their rural origins by embracing guitar tones that sound as burnt out and twisted as the torched Dairy Queen they sing about. They're still a young band that could benefit from tightening up and refining their songs a bit, but their rural roots and love of gnarly guitars make them a welcome addition to a scene that's gotten a little too mellow for its own good
Recommended: "How Can You Live If You Can't Love How Can You If You Do," "Toothache," "One More Last One"
HEY WHAT – Low
Low — a veteran slowcore duo comprised of good Minnesota Mormons Alan Sparhawk and Mimi Parker — have been churning out quality albums forever, but their last two have earned them hitherto unseen acclaim. 2018's Double Negative wasn't an album so much as an art piece; it didn't feature songs so much as it featured layers and layers of distortion through which sounds tried to break through, and critics ate it up. HEY WHAT is a bit more grounded, but only just so. Produced by BJ Burton, who's racked up credits on Bon Iver's impossibly pretentious i,i and on Taylor Swift's earthy Evermore, the album makes a point of contrasting Sparhawk and Parker's wholesome harmonies with abrasive electronics. And I'm not talking "abrasive" in the way that, I don't know, Nine Inch Nails can be abrasive. I mean abrasive in the sense that it feels like your speakers are going to break, there's so much noise coming through them. This album's glacial pace and general density will make it a tough listen and re-listen for a lot of people, but it's certainly rewarding — "Days Like These," the album's best track, sounds like I wish Kanye West's Donda sounded: church music that's fighting its way through Hell.
Recommended: "White Horses," "Days Like These," "More"
Year of the Spider – Shannon & The Clams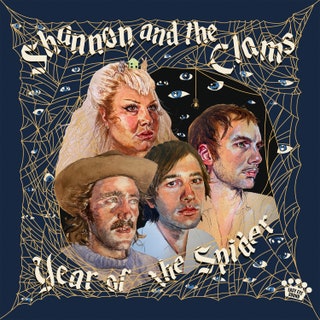 Shannon & The Clams' Dreams in the Rathouse was one of my favorite albums in college — a perfect merger of doo-wop and garage rock that was just knowing enough to not come off as tacky, it was one of the best things to come out of the more '50s leaning end of the early 2010s garage rock scene. Maybe I'm just not paying as much attention to it as I used to, but that scene has really receded in influence the past five seven years or so (even Seth Bogart of frequent Shannon Shaw collaborators Hunx and His Punx just sounds tired now) but Shannon & The Clams have held strong, putting out three albums between 2015 and today. Year of the Spider is a solid effort, even if it does fly a bit too close to the sun at points; album opener "Do I Wanna Stay" is big and overwrought, and not in the fun way this music can be overwrought, and "All of My Cryin'" and "Midnight Wine" could be mistaken for Turn Blue-era Black Keys cuts. But "Flowers Will Return" is as good as they've ever sounded as a "modern rock" band, and there are still plenty of great Eisenhower era-aping nuggets to be found. I realize that focusing on a band's bread and butter and the expense of an expansion of their sound is the kind of mindset that's made a lot of these bands fall out of the public eye in the first place, but what can I say, I like what I like.
Recommended Tracks: "Year of the Spider," "In the Hills, In the Pines," "Mary, Don't Go"
Comfort to Me – Amyl and the Sniffers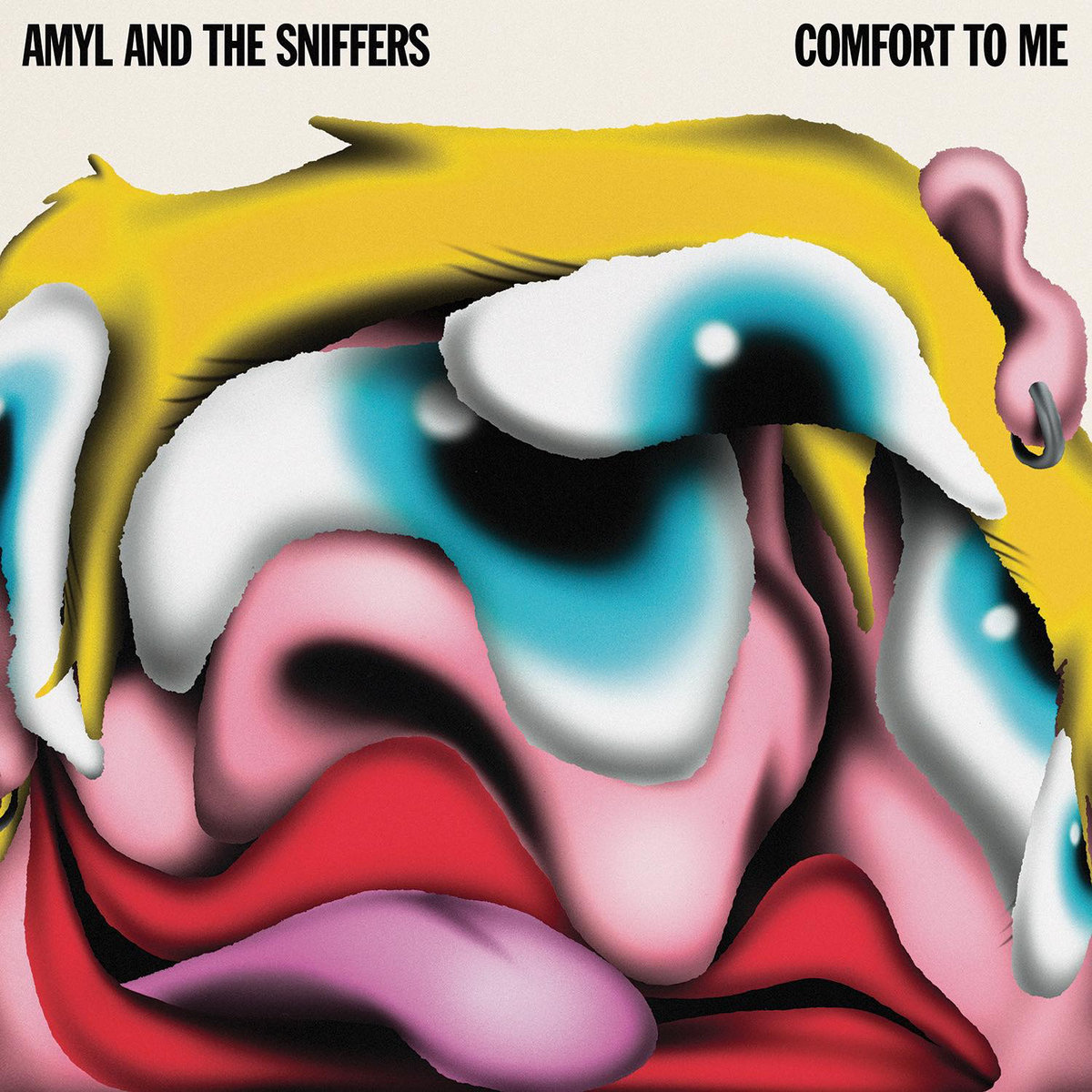 Amyl and the Sniffers are one of those bands who are so into the idea of punk rock that they actually end up sounding like a classic rock band, completely rejecting the whiny American versions of the genre and droll British post-punk and putting out something that sounds beefier and more, well, Australian, which makes sense, because that's where they're from. Their straight forward songs and affinity for guitar solos may read as corny or cheap to some, but to me, they're refreshing. The bands '70s heavy aesthetic may be a bit of an affectation, but not enough bands write songs about being kept out of bars these days if you ask me, and every generation needs its own Be Your Own Pet.
Recommended: "Guided by Angels," "Maggot," "Snakes"